Every Tailgate and Watch Party You Don't Want To Miss for FSU vs. Virginia Tech
In honor of the first FSU home game of the season, here's where to drink, cheer and have some fun.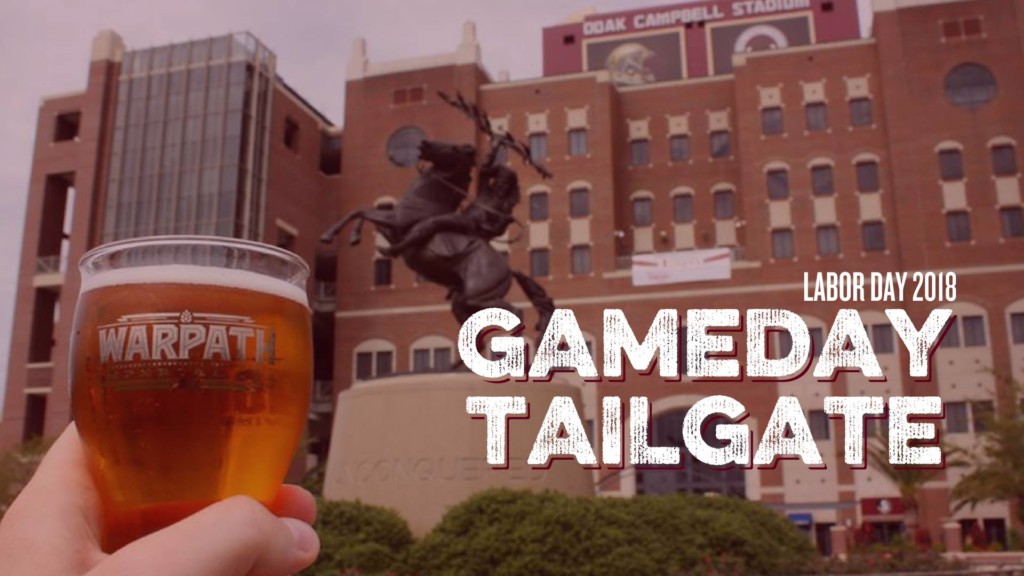 1. Gameday Tailgate at Proof
Kick off the FSU Football season at Proof! They'll be open special hours on Labor Day, Sept 3rd at 2 p.m. until close for a special Gameday Tailgate with happy hour pricing. Can't stay? Pick up some growlers to-go and fill up those crowlers with select Proof beers before the big game.
Learn more information here.
2.  Gameday Block Party at Good Vibes Only
Enjoy the artsy vibes and drinks at GVO/ScratchHouse at their Gameday Block Party.
Get your tickets here.
3. Madison Social Shenanigans 
The party people are back with more. Listen to the cheers and screams right next to Doak Campbell Stadium at Madison Social and enjoy BLT dip, wings and plenty of beer.
Learn more information here.
4. FSU Watch Party at Ology
Oogy Brewing Co. will be open serving beer, selling cans, and filling crowlers. Since it is an FSU game day, they will have the game on the big screen.
Learn more information here.
5. Chick-Fil-A North Monroe Tailgate
Enjoy this family-friendly tailgate at the North Monroe Chik-Fil-A. Bring the whole family to enjoy food, games, and giveaways.
Learn more information here.
6. Peter Warrick Autograph Signing
Head to at Seminole Sportshop and meet Peter Warrick, the 2000 Sugar Bowl MVP and the FSU Receiving Touchdown Record Holder. Peter Warrick will be signing Action Photos available for $10 and one additional item purchased in the store on the day of the signing.
Learn more information here.
7. Marsy's Law Tailgate
Join Marsy's Law for Florida as they celebrate the start of FSU Football at their tailgate! They'll have cornhole, soft drinks, water, snacks, and purple popsicles. Learn more about their efforts to support crime victims through Amendment 6 while having fun and cheering on the Seminoles. Just look for the purple tent with the Yes on 6 banner!
Learn more information here.
8. Gameday at Centrale
Kick off game day with Centrale for 16 hours of game day festivities. They will have bottomless mimosas. What else do you need?
Learn more information here.
9. Beef 'O' Brady's Capital Circle FSU vs. VA Tech
Hit up Beef 'O' Brady's for a free Bud Light Draft for every touchdown. Now that's what we call a score!
Learn more information here.
10. 1st SodTalk of 2018 FSU Football 
Celebrate and meet FSU Football legends 1.5 hours prior to each home game. The FSU Sod Cemetery is a uniquely special college football tradition.
Learn more information here.