Donovan Kelley of John Paul II is a 2017 Tallahassee Top High School Senior
Q&A with Donovan Kelley of St. John Paul II Catholic High School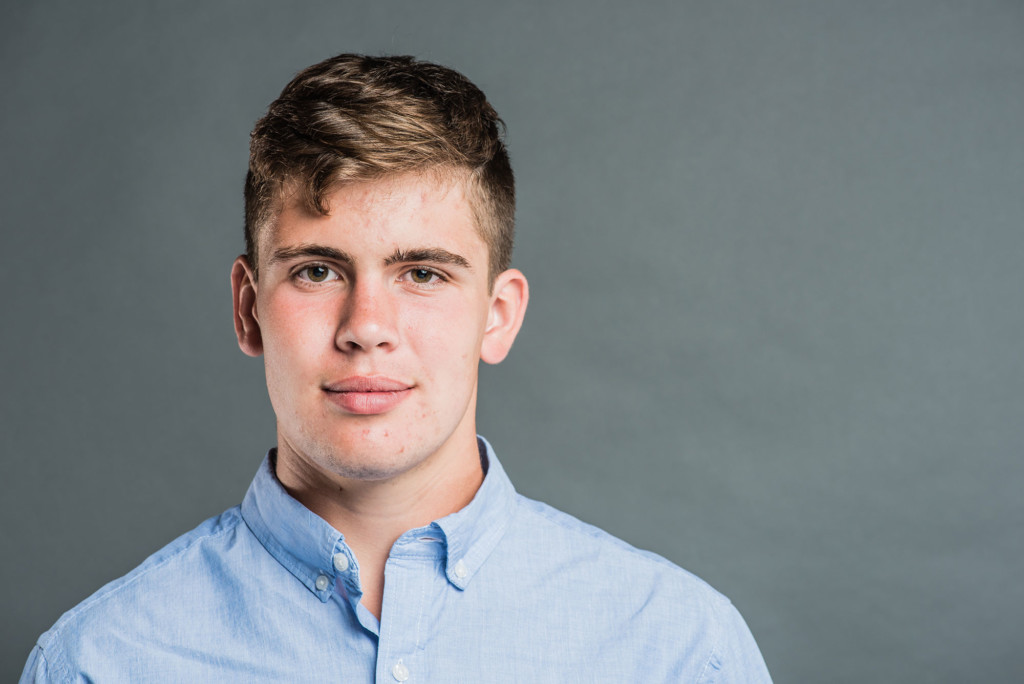 Looking through Donovan Kelley's achievements, it's easy to notice how consistent he is with his extracurricular activities. Throughout all four years of Donovan's high school career, he participated in the Aerospace Engineering Club — and was president of the club his senior year — the Brain Bowl, Good Shepherd Catholic Church Youth Group and varsity football. To top it off, Donovan concluded his senior year by becoming the district champion in the 100-meter and 200-meter dashes for FHSAA 1A District 3.
---
Tallahassee Magazine: Whom do you most admire, and why?
Donovan Kelley: Of all people, I most admire my father. Throughout his life, he constantly worked and adapted so he could overcome any challenge presented to him. He was able to turn a start-up collaboration that he designed in college into a multi-national software and computing company at a time when such projects were the exception. Over the course of his career, my father has become an intelligent, wise and empathetic leader to his company and his customers, and especially to his home. To me, my father is the man I hope to become one day.
Tallahassee Magazine: What are your post-graduation plans?
Donovan Kelley: After graduation, I will enter active duty with the Air Force as an officer through my time in ROTC. There, I hope to start my career as a developmental engineer working on acquisition projects. After serving, I will either go back to school for my master's or enter the civilian workforce in the aerospace engineering sector.
Tallahassee Magazine: Where do you see yourself in 10 years?
Donovan Kelley: In 10 years, I see myself frantically emailing my resume and applying to any company or program with an opening for an aerospace engineer. I will have stayed in the service for six years after four years of college, and I will be looking for a home. I will be free from student debt and will be ready to enter the work force.
---
This is one of nine interviews with 2017 graduates of Tallahassee high schools, each of whom displays stellar skills and a promising future.