District 850 Brings New Entertainment Destination to Tallahassee
All under one roof, District 850 offers a variety of concepts that cater to any occasion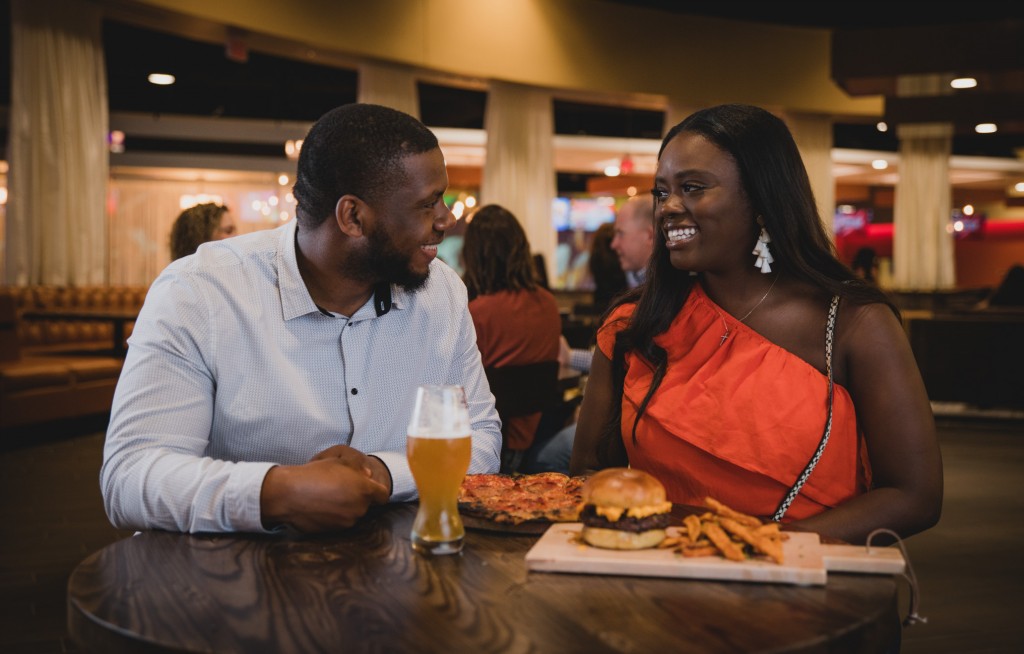 People remember experiences: your 10th birthday at the skating rink, the company holiday party where you danced all night, or your 50th anniversary dinner. District 850 is here to specialize in these experiences as Tallahassee's premier entertainment venue. 
All under one roof, District 850 offers a variety of concepts that cater to any occasion. District 850 is a full-service restaurant and bar, an entertainment venue, an event space, an arcade, and an overall hub of fun. Entertainment options include 16 lanes of AMF bowling, six lanes of hyper bowling, three escape rooms, an XDark Ride, 65 arcade games, pool tables, axe throwing, shuffleboard, 10 obstacle courses and two-story laser tag. 
The idea behind the space is to easily transition from one option to the next allowing guests the creativity and freedom to spend hours in one location. Get together a group of friends for happy hour and elevated plates, such as oysters Rockefeller dip or the buffalo cauliflower tacos, then transition to a night of bowling. Spend the day playing laser tag and arcade games with the kids; end it with specialty pizzas and local beers.  
While District 850 is newly opened, the initial concept came to Nilesh Patel's mind in 2011 when he first moved to Tallahassee from Houston. Inspired by his own children, he envisioned a space where people of all ages could gather and have a good time. By September of 2017, Patel put the concept into motion, something unlike Tallahassee has ever seen before. 
"District 850 is not just an idea that came to mind that we jumped on," said Patel. "Instead I took years to carefully consider every detail, large and small, that would set this space apart." 
Patel has a background in real estate, but this is his first venture into an entertainment venue. In his careful planning of opening his dream business, he never would have imagined opening during a pandemic. Even so, they have successfully opened at 50 percent capacity following all CDC guidelines.  
District 850 is more than just a name. Even as the building was in its construction phase, Patel sought out local construction and trade companies to do the work. A local emphasis is present in almost every aspect, especially in the food, with locally loved companies appearing on the menu such as Lucky Goat, Bradley's, Sweet Grass Dairy and more.
"From Day 1, we have had a commitment to supporting and sourcing from local," said Patel. "We want to work hand in hand partnering with others and growing with them."
The partnership that District 850 is most proud of is with the Hang Tough Foundation. Hang Tough supports over 700 local families that have children with disabilities. Every quarter, District 850 will open solely for these families, offering them a chance to experience all amenities free of charge. A portion of the delicious and eye-catching District Hang Tough Lemonade will go towards the charity. 
Whether you rent out the VIP party rooms, one of the four private birthday party rooms or simply come in for a date night or family day, Patel ensures that his 120-member staff will treat you to superior customer service, premium products and an unrivaled experience. The core values stem from a balance of fun, safety, service and quality — all in one establishment — that can serve you in a variety of ways. 
"Guests should experience the highest quality of everything, from dining to attractions, all under one roof while feeling fully taken care of," said Patel. "We are not simply here for entertainment, we are in the business of selling memories." 
For more information, visit district850.com.