Destin Festival Sates, Entertains Thousands of Seafood Lovers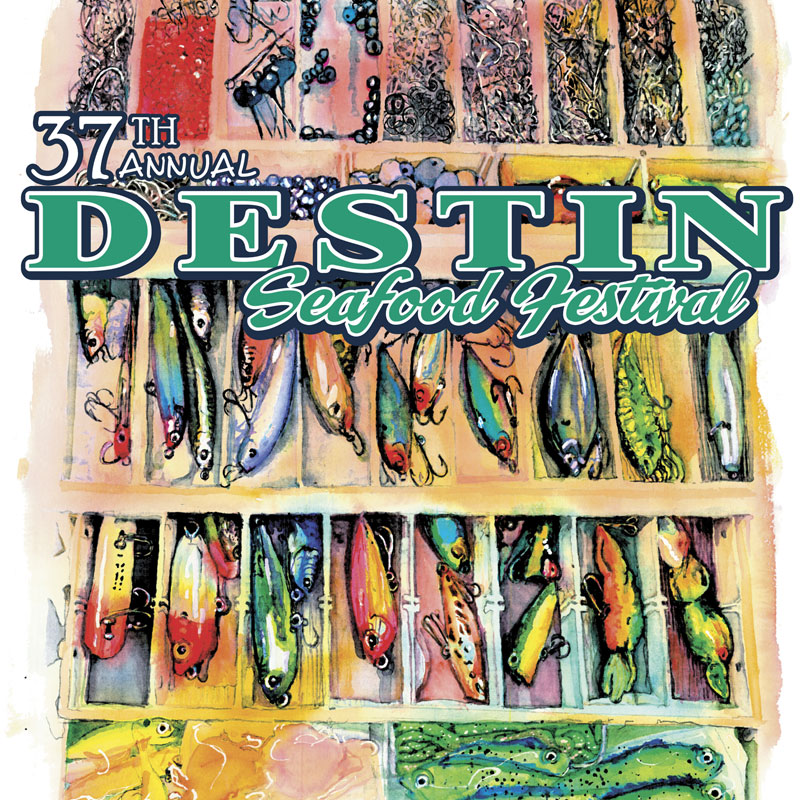 If it comes in a shell or wears a suit of scales, you can probably find it, prepared just the way you like it, at the Destin Seafood Festival. The 37th annual edition of the event is set for Oct. 2-4 at the Destin Harbor Boardwalk.
Over the course of three days, about 70,000 festival-goers will converge on the boardwalk and sample the fare of the area's leading seafood restaurants. Past festivals have attracted participants including AJ's, Dewey Destin's Haborside Restaurant, Boathouse Oyster Bar, Jackacuda's Seafood and Sushi and many more. Once the festival is over, you can try to duplicate what you have enjoyed eating by employing chef's recipes posted online.
The festival also offers great entertainment for adults and kids. Live music will ring throughout the harbor from the Destin City Stage, Destin Heron, and the HarborWalk Village stage. Bring a camp chair and your dancing shoes. Bars and restaurants along the harbor will host performers offering rock, reggae, country and tropical music. Children can ride a pony, paint a skim board or just chill at fun zones reserved for them.
Theresia McInnis won this year's Destin Seafood Festival poster contest. McInnis says about her winning entry, pictured here, "I prefer watercolor because of all the wonderfully luminescent colors that are displayed when allowed to blend on the paper. I'm excited to depict the world around me in vivid color using my perspective."
Enter for a chance to win two posters, two festival t-shirts and two VIP tickets by visiting our Top of the Town giveaway.
The festival is free of charge, but donations are accepted at festival soda and beer tents and at the Fishermen's Raffle Tent. VIP passes are good for all three days and are on sale now for $150. Festival hours are Friday, Oct. 2, 4 p.m. to 10 p.m.; Saturday, 10 a.m. to 10 p.m.; and Sunday, 11 a.m. to 4 p.m.
Visit destinseafoodfestival.org to learn more about the festival and its sponsors. Be sure to come hungry and ready to have a good time by the water.