2022 Medical Profile: Dermatology Specialists of Florida & Aqua Medical Spa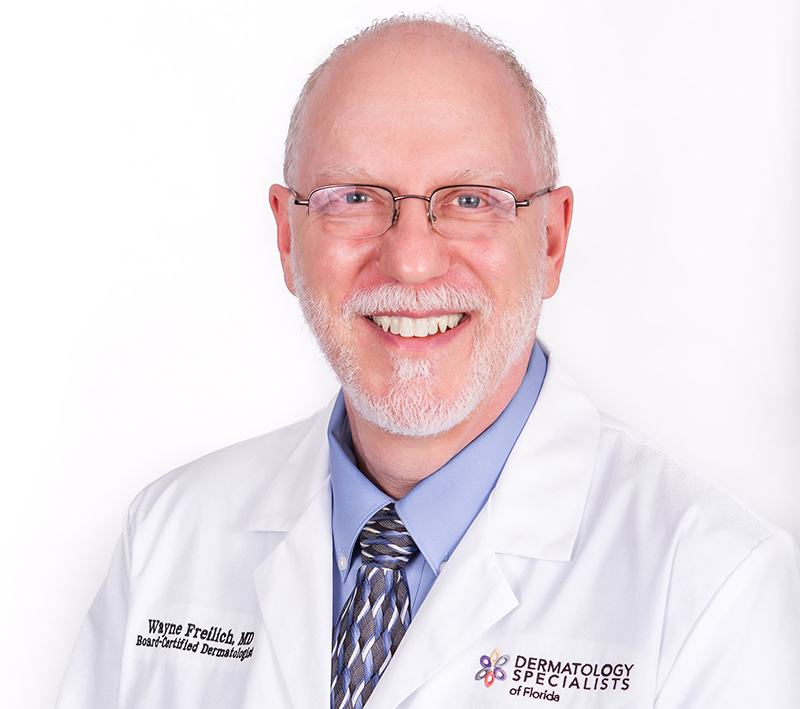 I. Wayne Freilich, M.D.,
Board Certified Dermatologist
What services do you provide?
At Dermatology Specialists of Florida, we provide the full range of dermatology services, from diagnosis, treatment, and prevention of skin disease to removal of skin cancer — by surgery and/or medical (non-surgical) modalities. And it's all delivered with good old-fashioned human kindness in our modern clinical office setting.
What is the secret to your success?
Being in the dermatology field for 36+ years, I believe my success can best be defined in three-steps. First, describing for my patient the range of treatments available for their condition(s). Second, carefully listening when they voice their preferences from among their various options, then arriving at the optimal treatment selected specifically for that person in the exam room at that moment. Then, third, continuously monitoring treatment progress to tailor the treatment to the individual.
What sets your practice apart?
We provide quick access to care with the ability to schedule patients within days, not months. Skin cancer rates are rising. It's well known that earlier diagnosis leads to an easier cure with better results.
---
Katie Bridges, PA-C, Certified Physician Assistant
How do you ensure patients receive the highest quality of care?
Our practice strives to provide exemplary service from beginning to end in a convenient location that offers a wide variety of treatments from skin cancer diagnosis and treatment to cosmetic injectables.
What is your favorite part of your job?
The process of diagnosing and treating patients – whether it be a complex skin disorder or anti-aging treatment. I especially love treating acne.
How do you measure success?
Success is feeling like you are living up to the best version of yourself. I think the only way to feel that way is to continue to grow and learn daily. I feel most successful when I can help my patients become their best self through providing customized aesthetic services and treatments.
What do you hope people experience from visiting your practice?
I hope people feel genuinely cared for and that they learn something about taking care of themselves and their skin.
---
1474 Market Street | MYDERMSPECIALISTS.COM | AQUAMEDICALSPA.COM | (850) 386-3376
---