David J. Liburd Jr. of Godby is a 2017 Tallahassee Top High School Senior
Q&A with David J. Liburd Jr. of Godby High School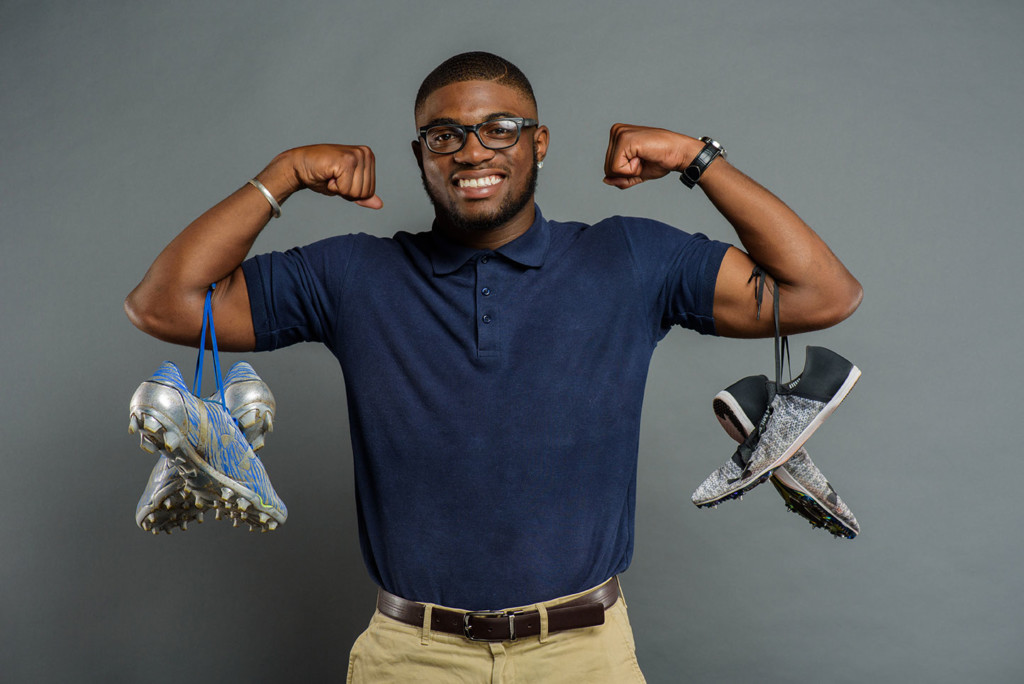 Although he graduated with a GPA of 4.31, David J. Liburd Jr. (D.J.) doesn't excel in just academics. For the past four years, he has volunteered his time to help the Metropolitan Cathedral of Truth's production of "Majesty," where he assisted in the audio and video department; he has been active in the Transformed Instruments of Praise dance team; and he has been involved in New Generation Youth Choir. When D.J. isn't singing and dancing, you can find him at football practice or running on the track.
---
Tallahassee Magazine: Whom do you most admire, and why?
David Liburd: I don't want to sound cliché, but I most admire my dad, David Liburd Sr. He has been my guide and model for how to be a man. His influences are an essential part of the reason I am who I am today — along with God and the personal experiences I've had. My dad has always told me to finish what I start and to do everything to the best of my ability. I see how he overcomes adversities no matter the disadvantage, and it makes me realize that in the real world, excuses are not an option. He does whatever it takes to provide for, protect and nurture my family and me. I am determined to make him proud and to present all that he has instilled in me so far to the rest of society. The admirable example my dad has set motivates me to persevere and become an even better man, with everything I do.
Tallahassee Magazine: What are your post-graduation plans?
David Liburd: My plans after graduation are to celebrate, of course, and give thanks for accomplishing what, to some, may seem like the impossible. In the fall term, I will begin my higher level of education at Florida A&M University. There I will be majoring in Physical Therapy and starting on the track towards graduation with a doctorate. My chances of continuing in athletics at the college level were cut short due to a mid-season foot injury; however, if the opportunity presents itself to compete again, then I will take full advantage of it. Until then, I will try to stay as close to the game as possible with my studies, because my passion for athletics will never die.
Tallahassee Magazine: Where do you see yourself in 10 years?
David Liburd: In 10 years, I will be 27, going on 28. Though this is a long time away, I am going to speak some things into existence: In 10 years, I will have graduated college and attained my doctorate degree. I will either be working in a Physical Therapy clinic, be an athletic trainer for some kind of sports program, or finishing up a paid internship and going into my own occupation. If not married, I will at least know the woman I want to marry. In 10 years, I know that I will at least have a plan for where I want to go in life. I am only 17 at the moment, so I haven't thought it all the way out, because of the many unknown variables my transition to college will have. But I have faith that my future will hold great success.
---
This is one of nine interviews with 2017 graduates of Tallahassee high schools, each of whom displays stellar skills and a promising future.