Convenient Location and Good Vibes Make This a Popular Neighborhood
Huntington Woods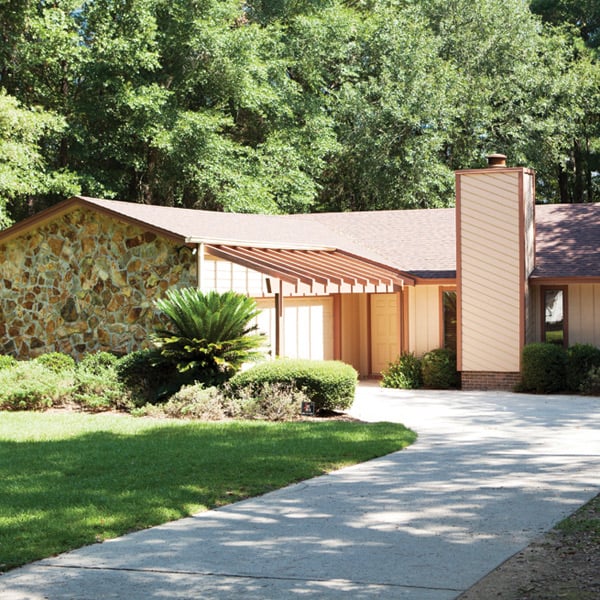 Matt Burke
Nestled among an assemblage of grand oak trees in Northwest Tallahassee, Huntington Woods is an established neighborhood of single-family homes, with a few duplexes situated towards the back of the community. Many of the homes have been built on mature treed lots, with the average house size spanning just over 1,200 square feet. School zones for the area are Astoria Park Elementary School, Griffin Middle School and Godby High School.
The neighborhood is a diverse mix of families, young professionals and even a few students here and there. Close proximity to Florida State University and Tallahassee Community College, as well as access to I-10, make it attractive in terms of location.
Moreover, according to Shep Sheppard of Coldwell Banker Hartung and Noblin, Huntington Woods is popular with first-time buyers because the homes are affordable. "Young families are looking for that three-bedroom house that is conveniently located and affordable," he says. "Huntington Woods offers that, as it's an easy, short drive to downtown and the universities. And because the homes are usually priced well they don't stay on the market long."
Homes in the neighborhood range from $100,000 to $250,000, on average. Of homeowners, 60 percent have primary residences in the neighborhood; renters occupy another 25 percent and the remainder consists of those on the market. Most of the homes were built in the mid-1980s, and many are still in fairly good condition.
The appeal of this neighborhood may well be the fact that it is fairly quiet and community-oriented. From frequent multi-family garage sales to groups of kids biking, running or just playing on any given day, there is a close-knit neighborly vibe present in this enclave. The overall appeal of the community shows in the fact that these houses get snapped up quickly.
"These homes don't stay on the market long," says Sheppard. "That is something young families or first-time home buyers should take into account when thinking about buying. Think long term, because if they are buying now in an area where the inventory is moving fairly quickly, it stands to reason that if and when they are ready to upsize in a few years, they should be able to get their home sold in a short period of time as long as the home is priced correctly."