City of Tallahassee Aims to Land JetBlue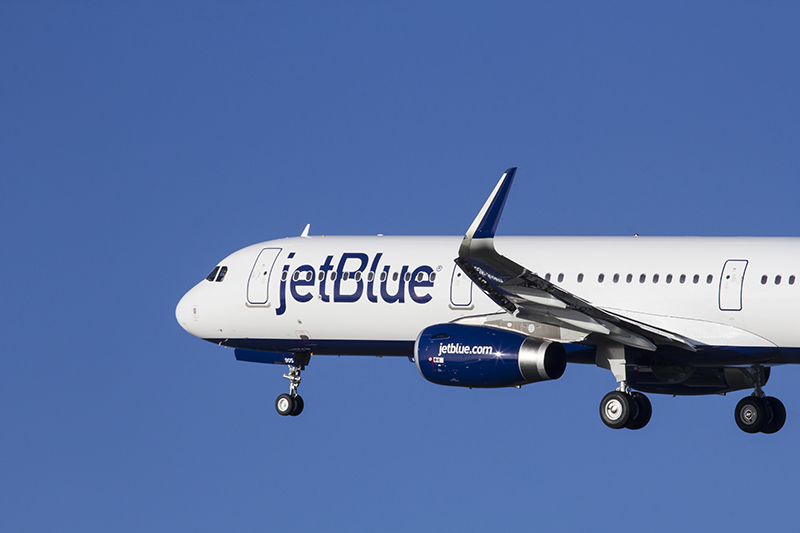 Tallahassee International Airport wants to take travelers to new heights via the low fares of JetBlue.
The City of Tallahassee is asking for residents to help bring JetBlue to town, a development which in turn would stimulate more business in the our area. City Commissioner Scott Maddox is asking that residents support the cause by sending letters to City Hall.
A meeting with JetBlue will be held within the next 30 days and will include presentation of the letters received at City Hall.
Below is a letter that airport and city officials are asking community members to fill out or use as a basis for their own letter.
Mr. Robin Hayes
President and Chief Executive Officer
JetBlue Airways
27-01 Queens Plaza North
Long Island City, NY 11101
Dear Mr. Hayes,
My name is [insert name] and I am the [title] of [insert company name], a [insert type of company] company, which staffs [insert number] employees. It is my pleasure to write a letter in support of scheduled air service with JetBlue Airways to Tallahassee International Airport (TLH). As a business owner located in the Tallahassee area, I strongly believe that the regional community would greatly
benefit from, and support, JetBlue service.
My company travels, on average, [insert number of trips/employee/year] per employee annually from the Tallahassee International Airport. My company's travel related business needs would vastly improve with JetBlue Airways non-stop service through the Fort Lauderdale-Hollywood International
Airport (FLL), as approximately [insert percentage of annual drive trips] of our trips are driven due to limited flight schedules and a lack of seat capacity Increasing flight options and seats in the market would greatly increase our utilization of air service to this destination. Additionally, JetBlue Airways service through FLL would allow access to other on-line connecting cities within the JetBlue Airways network, as an added benefit to our company.
I fully support JetBlue Airway's potential expansion to Tallahassee International Airport. This new service will help stimulate economic growth in our region, expand our global reach and provide service to other attractive leisure destinations.
Sincerely,
Name
Name of business
City, state and zip code
Phone number
City Hall address is: 300 S. Adams St. Tallahassee, FL 32301