Citrus Avocado Salad
A new take on the fruit salad is here and it has avocado!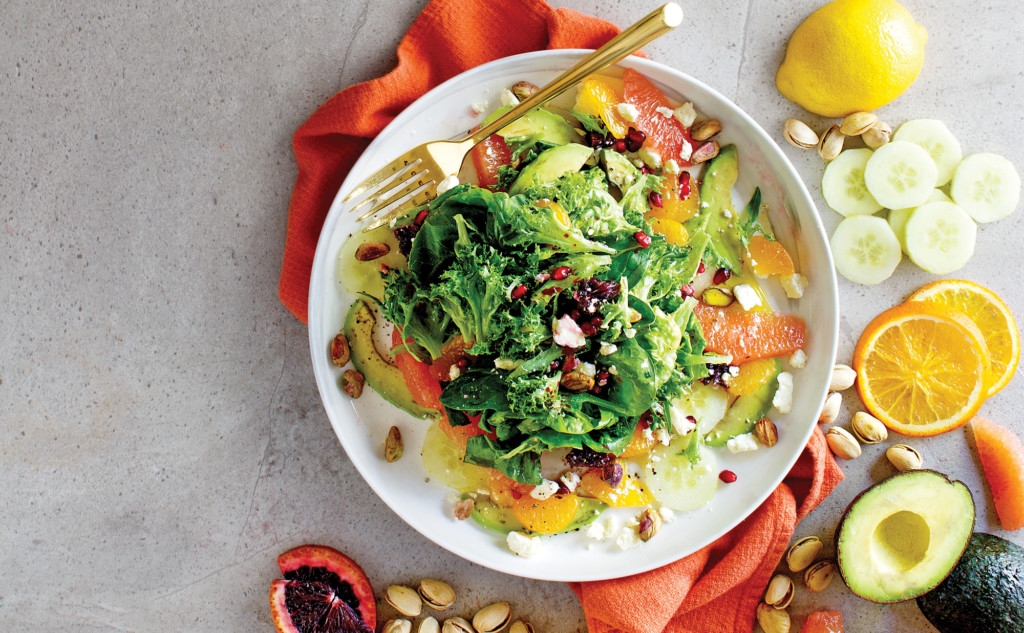 Ingredients
2 navel oranges
2 tangerines
2 blood oranges
3 mandarin oranges
1-2 grapefruit
2 avocados
1 cucumber sliced
½ cup of pomegranate seeds
½ cup of pistachios
½ cup feta cheese
¼ cup olive oil
4 tablespoons red wine vinegar
1 lemon juiced
Cracked black pepper to taste
A few large handfuls of your favorite greens
Directions
Arrange greens in a bowl or on a platter.
Peel and slice the citrus, avocados and cucumber.
Arrange these on top of greens.
Top with pomegranate seeds, pistachios and feta.
Whisk together olive oil, red wine vinegar, juiced lemon and pepper. Drizzle over and serve.
Combine this and enjoy for another summer afternoon snack: blueberry, pineapple, strawberry, lime juice and jalapeños or mangoes, peaches, ginger, lime juice and honey.