Cheeseburger Sliders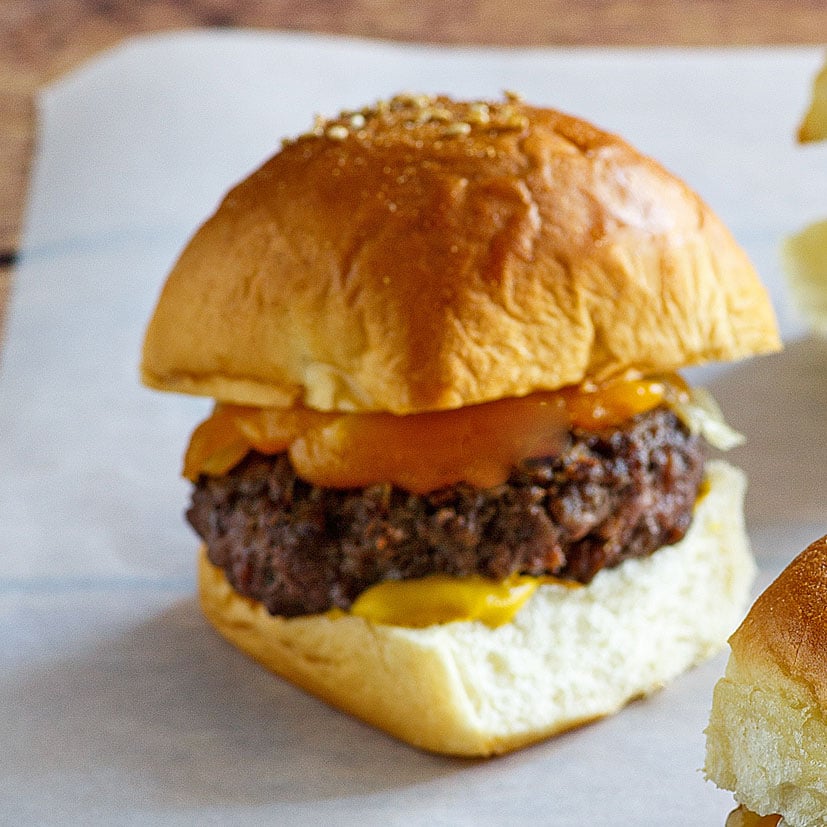 Ingredients
2 tablespoons extra-virgin olive oil
1 onion, finely diced
1 pound ground beef
1 teaspoon yellow mustard salt and pepper
12 dinner rolls
12 slices cheddar cheese
4 tablespoons melted butter
¼ teaspoon garlic powder
1 tablespoon sesame seeds
Preheat oven to 350 degrees. In a frying pan, heat olive oil and cook onions until soft and fragrant. Set aside. Mix ground beef with salt and pepper to taste. Press meat into the bottom of a 9-by-13-inch pan and cook until brown, about 20 minutes. Remove from the pan and blot any liquid with a paper towel. Slice rolls and place the bottom half into a different pan and spread with mustard. Place burger on the rolls and sprinkle cooked onions on top. Layer on cheddar slices and finish with top halves of the buns. Brush tops of the buns with melted butter. Sprinkle garlic powder and sesame seeds on top. Bake until the cheese melts and the buns are warmed through, about
15-20 minutes. Use a sharp knife to cut into individual rolls.
---
Check out our favorite slider recipes!
Roast Beef & Horseradish Cheese Baked Sliders | Perfect Turkey & Cheese Sliders