Candy For A Cause
Tallahassee Dentists Joined National Halloween Candy Give-Back Program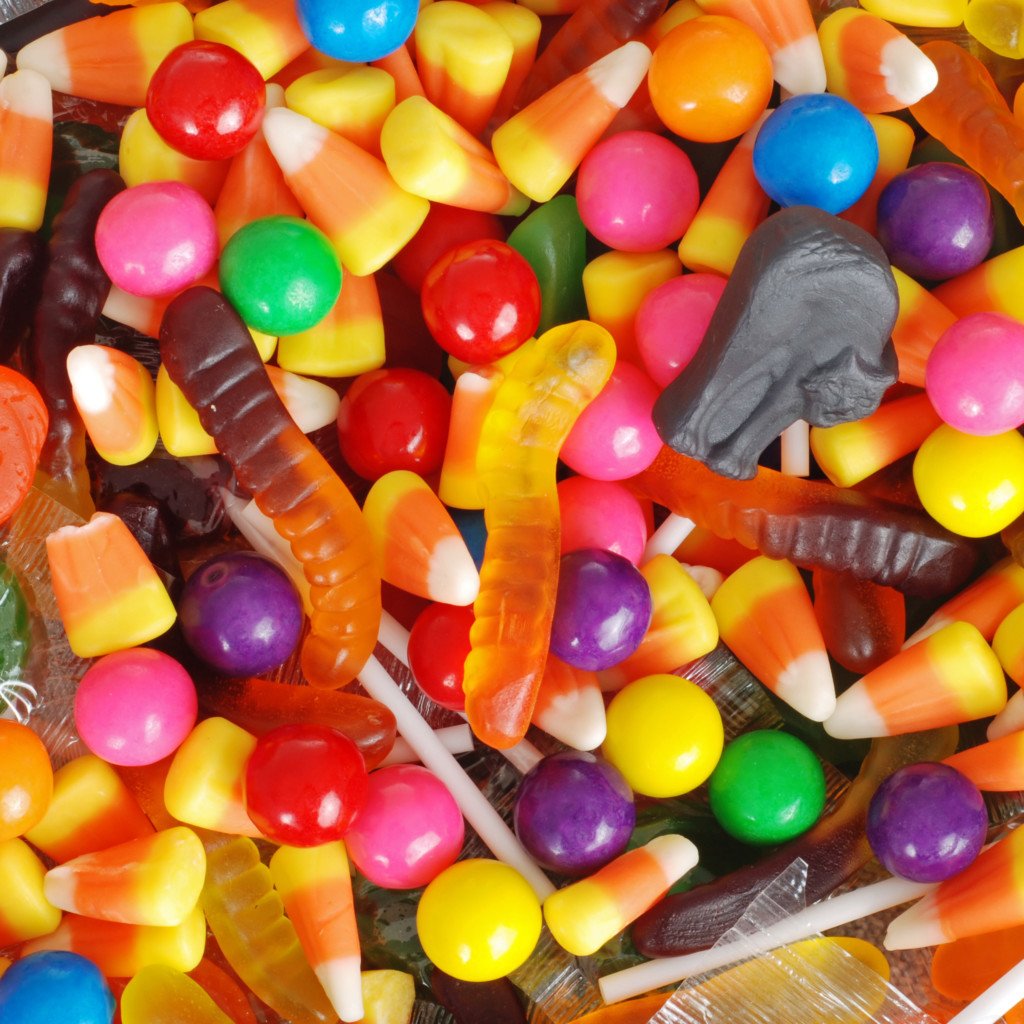 Children Give Back to Troops & First Responders, Donate Candy to Operation Gratitude
Taking candy from children is usually frowned upon, but teaching kids the value of giving back by parting with their excess Halloween candy in support of U.S. Troops and First Responders is a win-win for kids, parents, and dentists alike.
Tallahassee Pediatric Dentistry and Clark Orthodontics joined up with "Operation Gratitude" to receive excess Halloween candy and letters to be sent in care packages to U.S. servicemen and servicewomen deployed overseas and to emergency first responders serving here at home.
Dr. Shawn Hanway and Dr. Andrew Clark are proud to participate in the Operation Gratitude Halloween GIVE-Back Program to reduce excess sugar consumption, prevent dental decay, and teach children the merits of saying "thank you" to all who serve.
"We teach parents and children the importance of a healthy diet and encourage programs that foster good choices. I love the concept of Operation Gratitude and the opportunity it provides the children to give back. We are excited about starting this tradition at our office," said Dr. Hanway.
Americans spend an estimated $2.5 billion dollars on a whopping 600 million pounds of Halloween Candy each year. In 2015 alone, 294 tons of that candy was sent to Operation Gratitude for distribution through its Care Package Programs.
"Operation Gratitude has shipped more than 1.6 million care packages that include items such as DVDs, handmade scarves and hygiene products. Halloween candy is a wonderful addition to these packages," says Operation Gratitude's founder, Carolyn Blashek. "The candy is a great morale boost for the troops, and a means to create positive interaction with local children. Equally important is that the Candy GIVE-Back Program provides every American child the opportunity to learn about service and generosity."
Candy and handwritten letters or drawings to service members were collected at both offices: Tallahassee Pediatric Dentistry, at 2304 Killearn Center Blvd., and Clark Orthodontics, at 5555 Roanoke Trail.
About Tallahassee Pediatric Dentistry
Tallahassee Pediatric Dentistry is located at 2304 Killearn Center Boulevard in Tallahassee, or online at www.TallahasseePediatricDentistry.com. TPD provides continuous, comprehensive dental care to infants, children, and adolescents in a clean, calm, and welcoming environment. Their goal is to protect little teeth and create smiles that last a lifetime. TPD works with many dental insurance companies and offers children two and under a "Baby and Me" visit for no charge on their first dental visit. Dr. Hanway is a member of the American Dental Association, American Academy of Pediatric Dentistry, American Cleft Palate and Craniofacial Association, Florida Cleft Palate Craniofacial Association, Pedo Gators Alumni, Florida Dental Association, Leon County Dental Society and the Florida Academy of Pediatric Dentistry. For more information, Visit www.TallahasseePediatricDentistry.com, or see us on www.facebook.com/tallahasseepediatricdentistry/ Instagram: @TallahasseePediatricDentistry
About Clark Orthodontics
Clark Orthodontics is located at 5555 Roanoke Trail in Tallahassee, or online at
www.clarkorthotally.com . Clark Orthodontics provides superior orthodontic treatment for children, teens and adults. The Clark team is trained and skilled, and strives to provide an energetic and fun-loving service to each patient. Each member of the treatment team is a certified orthodontic assistant, and our office team has over 200 years of experience in treating patients with the highest level of care. Dr. Clark is trained in the latest orthodontic technology and just earned the Invisalign Elite Preferred Provider, the only provider in Tallahassee to have earned that honor. Dr. Clark also uses advanced technology including the Damon system, Cone Beam Computed Tomography, Temporary Anchorage Devices (TADS) and performs surgical orthodontics. For more Information, Visit www.clarkorthotally.com, or see us on www.facebook.com/clarkorthotally Instagram: @clark_orthodontics_tally
About Operation Gratitude
Operation Gratitude is a 501(c)(3) nonprofit, volunteer-based organization that seeks to lift spirits and meet the evolving needs of the U.S. Military and First Responder communities, and provide volunteer opportunities for Americans to express their appreciation to all who serve our nation. Every year, Operation Gratitude sends 200,000+ individually-addressed Care Packages to Soldiers, Sailors, Airmen and Marines deployed overseas, to their children left behind, and to New Recruits, Veterans, First Responders, Wounded Heroes and their Caregivers. Each package contains food, hygiene products, entertainment and handmade items, as well as personal letters of support. Through Collection Drives, Letter Writing Campaigns, Craft Projects and Care Package Assembly Events, Operation Gratitude provides civilians anywhere in America a way to say "Thank You" through active, hands-on Volunteerism. To date, Operation Gratitude volunteers have assembled and shipped 1,610,355 care packages. For more media information: www.operationgratitude.com/media