Big Bend Hospice Remembers Those We've Lost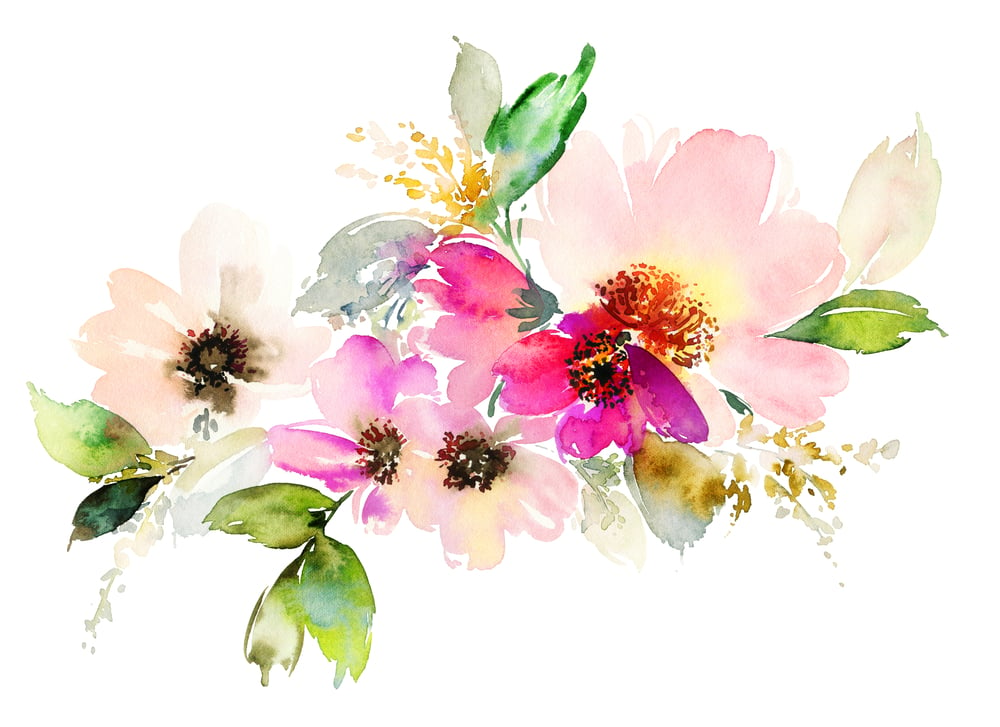 In the March/April issue of Tallahassee Magazine, Big Bend Hospice paid tribute to the generous people who donated to the 2016 Tree of Remembrance in honor of loved ones who have passed away. Big Bend Hospice's message to the contributors follows.
Life is a blessing, memory a treasure.
We remember those we miss beyond measure.
We pay tribute to those we have loved and lost by remembering and reliving the joy we once shared. Sincere thanks to everyone who made a contribution to the Big Bend Hospice Tree of Remembrance; in memory of deceased dear ones and, in honor of their families. Every gift we receive brings us closer to achieving our vision– that no one should face death or bereavement without the care and support they need. In the last 33 years, Big Bend Hospice has never turned anyone away for financial reasons. Thanks to your generosity and kind support, we never will.
We honor here the names* of those remembered
at the Tree of Remembrance 2016
Joe & Peggie Adams
Agnes
Orin D. Albin
Dr. Herbert Alexander
Jacob Alexander
Walt Alexander
John Alford
Annie Louise Alford
Dr. Jim Alford
Joan R. Ali
All Dedicated Nurses
All Our Loved Ones
E.C. Allen
Leon C. Allen
Tenilla Lynes Allen
William M. Allen
Wayne L. Allen
Buddy Alley
Anna Bell Johnson
Gus, Marc, & David Ansley
Betty B. Arnold
Burl J. Arrington
Opal & Myron Lytton Ashmore
James Ashton
June Ashton
Boyd Astin
Billy Astin
Mattie Lee Astin
Elizabeth Atkinson
Aunt Jean
Aunt Martha & Uncle Ernie
Fenton Garnett Avant
John L. Baker
Barbara & LPR
J.D. Barefield
Robert L. Barrett
Frank Bass
Rubye & Guy Battiste
Bettye Beasley
Willela B. Beaty
Lillian Bell
M. Quentin & Elizabeth Bell
Beloved Family Members Lost
Julia Betancourt
Florence & Harold Benzenberg
Dick Berkshire
Madeline Berne
Jane & Bob Besserer
Claudell Bethea
Bethel AME Church N.Z. Graham Pioneers
Lorene & James Biddy
David & Dusty Binns
Tom Bintliff
John Paul Bivens
Bo, Daddy, Bussy, Mama, Granddaddy & Rocky
Monk Bonasorte
Jack Booher
William & Ella Booth
Frances Bowers
Minnie Bowen
Carolyn Bridges
Hope Brim
Bill Brown
Ethel Brown
Jennifer Brown
Sharon Ashmore Brown
Charles Bruce
Charles J. Bruce, Jr.
Lois Bryan
Herbert L. Bryant, Jr.
Chip Buck
Denny Bunn
John Bunn
Kay Bunn
Ann Ryan Burke
Darrold Burlison
John Burleigh
Lee Burleigh
Karl & Henrietta Butzin
Jean Byrd
Michael W. Cain
Duane & Anita Campbell
Peggy Carlson
Charles Graham Carothers, Sr.
Franklin H. Case
Margaret & Hansel Cavanaugh
Cy & Mary Ceci
Alicia Chase
Norene Olson Chase
William C. Christie
Ouida & Clyde Chumney
Roslyn "Meme" Clark
Jack Clarkson
Rosemary Clemente
Marsha MacDonald Click
Charlie Coe
Shirley F. Cogburn
Loren Robert Cole
Mitzi Colvin
Genevieve Conner
Christopher Cook
Louis H. Cook
Edmond C. Council, Sr.
Eugene C. & Orlene J. Council
Luther E. Council, Jr.
Luther E. Council, Sr.
Barbara Cramer
Thomas Crozier
Evelyn Cuppy
Eugene H. Czajoski
Ernest Daffin
Eunice Dalton
Austin O. Davis
Donald Michael Davis
Nancy Davis
George Demetree
Pat Denmark
Judy Deverling
George & Betty Dewrell
Max Disbennett
Helen Disbennett
Geraldine Dobson
Dodie
Charles & Ellen Dollinger
Bobby Donovan
Henry & Rebecca Dover
Jim Drake
Patsy Peeper Driver
Robert G. Dunphy
Raymond Dupree
Joanie Durham
Clark & Gladys Durrance
Sharon Dutschke
Charles A. Dyal
Sara G. Earl
John Eaton
Peter Eberhard
Dr. Robert Eder
Robert (Robby) Eder, Jr.
Dr. Steve & Helen Edwards
Ed Embry
Brian Engles
Phyllis "Mom-Mom" Engles
Allen & Mariam Evans
Jimmy Everett
Peter Everett
Randy Everett
Joe and Matt Fair
Ruth Farran
David Fertig
Francis Fesperman
Kathleen Fesperman
Shay Filer
G.G. Winnifred Fischer
Reverend Jerry Flanigan
Stuart S. Fletcher
Van Fletcher
John Fletcher
Bud & Joan Flynn
Wilma Fong
August S. Fontaine
Jeanette Fraser
Lawrence U. Friedlander
Rhett Lee Frisbie
Alan Fulcher
Ezekiel & Mavis Fulcher
Phillips B. Fulcher
Sherry Lynn Fulcher
Clark & Carol Fuller
Dick Fulton
Genie Gaddis
Frances Galloway
Huey & Edith Galloway
Lucina Geiser
Ito & Ita Gelabert
Chris Georgiades
Gertha, Edward, Jean, Alvin and "The Girls"
John & Dorothy Gillan
Lowell & Roderick Gillispie
John & Opah Givens
"GNO friends" & their loved ones
Ernest Goddard
Gloria Goddard
Elizabeth Goldwire
Raymond Lewis Golz
Stanley J. & Genevieve Gontarski
Mitchell Graham
Barbara Grant
Louis J. Grattet, Jr.
Louis J. Grattet, Sr.
Shelton Graves
Eddie Gray
Harriet Greenberg
Bruce Greenwood
Jackie Gregory
Daisy Gregg
Larry Gross
James "Jim" Grosvenor
Erlene Guffee
June Rice Gunn
Ira Mae Hajduck
Mr. & Mrs. C.L. Hall
Bobbe W. Hammond
Emma Hancock
The Handverger Family
Bill & Ida Hankinson
Lauren Hannon
Joe & Mary Jo Hargrove
Grace V. Harrison
Kendrick E. Harrison
Kermit Harrison Sr.
Jim Harrell
Linda Harrell
Bill Hart
Lee Hartnek
Bobbie Hartsfield
Yolande Harvey
Brooks Hatton
Eugene "The Hawk" Hawkins
Joan Haworth
Les Heath
Sandy & Mary Lou Heath
Alex Heleman
Annie Lou Helms
Kathleen Henderson
Albert L. Henderson, Jr.
Albert L. Henderson III
Sam & Florence Henry
Cecelia Herb
Bill Herring
R. Eugene Herring
Bucky Hester
Sue S. Hester
Normand Hevey
Ursula Hevey
Lori Hevey
Bailey Hildebrandt
Otis M. Hill
Harold Hillard
Linda Hillard
Jim Hisey
Searcy & Sandy Holley
Tommy Hollifield
Steve Hooker
Wade Hopping
Annie Nell & Charles Houston
Betty & Ernest Howard
Edward Howard
Dick Howser
Carol Hubert
Nancy Huelsman
Gwendolyn K. Humphrey
Ellie Foley Husum
Chuck Husbands
Jean Hutto
Rosey Ilic
Tom Ilic
Travis Miller
Roger Inman
Randal & Joey Jackson
Joe Jefferson
James C. Jenkins, Sr.
Snookie Jenkins
Norman Jensen
Allor M. Perry Johnson
Donald W. & Rosalie J. Johnson
George K. Johnson
Katherine Johnson
Lloyd Johnson, Jr.
Page W. Johnson
Mildred & Sam Jolly
Michael F. Jones
Ruth Jones
Ted Judd
Ingrid Kaehler-Baughman
Dr. Alan Kagan
Jeremy Kapnek
David Kelleher
Charles S. Kelly
Nava Kemp
Hattie M. Kennedy
Rosemary & Mark Kennedy
Suzanne Kennedy
Cheryl Kennison
Colonel Robert B. Kenyon
Iva Marie Kigore
James Kilbane
James L. Killette
Floreace Kinard
W.O. Kinard
Jack & Ruth Kinney
Von Allen Klink
Edwin G. Knight
John C. Knight
Patricia Knudson
Joan Kraft
Virginia Larkin & Scott
Richard & Hilda Laszakovits
Laura
Rhona Mae Layfield
Richard R. Lee
Ernesto LeFranc
Jim Legel
Lelia Lehman
Emily & Stanley Lenz
Frank & Wynette Leverette
George Levy
Mary K. Lewis
Mimi Nugent Lewis
Karolyn "Karie" Cole Lewis
Larry Lindsey
Nancy E. Lindstrom
Lisel, Jimmy & Kathie
Caroline Little
The Long, Wommack & Bishop Family
Eunice Long
Terry Longerbeam
Gordon Long
Laura Hopkins Long
Loved Ones
Loved ones who are with the Lord
Carolyn Rose Brooks Lovel
Ray Lucas, Sr.
Kenneth Ludwig
Emery Maddox
Tony Magill
Williams Hardee Mahoney, Sr.
Julian & Naomi Mapp
Raymond Marky
Buddy Martin
Terran Matlock
Jesse W. Maxwell
Gladys Mayo
Chris Mazza
Dehryl McCall
Bob & Alline McCathern
Shollie McConnell
J. P. McCroan
Jean & Al McCully
Tom McCullion
Tom & Anna McCullion
Carrie W. McDaniel
Edward D. McDonnell
Ken McGuire
Jean McGonigal
Maurice McKenzie
Leslie & Dorothy McLean
Anna Meadows
Bill Meals
Judith & Carl Meisner
Maybell Melett
Wanda Merriam
Edward L. Messer
Jean J. Midyette
Charles Miller
Betty Jo Miller
Nancy L. Miller
Julia & Dick Mills
Carl & Elsie Misener
Billy A. Mock
Frank Mock
Marie Mock
Fred Mohler
Mom
Momma & Poppa
Lizanne Moncrief
William H. Moncrief
Kathryn "TicTac" Moore
Joan Morris
Dorothy Jones Morrison
Mother
Mother & Dad
Anthony J. Mujica
Martha Joe Mull
Alvin Neely
Clara M. Nelson
Thor A. Nelson
Elizabeth Nesmith
Joe Nosari
Lawrence & Lola O'Dea
Moses Odhara
Bill Oetting
Cecelia O'Leary
Tom & Betty Jo Oldham
Patrick O'Leary
Russell C. Owens
Buddy & Eloise Palmer
Gwen Palmer
Juanita K. Parramore
William G. Parrott, Jr.
Leona Partin
Patricia, Mildred, Frank, Joe, John, Beulah, Dale, Jack, Bill & June
Mary "Gamma Sid" Patrick
Carl & Elinore Paulsen
Charles Paul
Burl S. Peacock
Pauline Peaden
Allen Pearman
John Pederson
Kamma Pederson
Albert W. Peebles (Wes)
Sara L. Pena
Carmen Perkins
Bob L. Peters
Lynda M. Peters
James Phillips
Virgil & Julia Pittman
Hal Pitts
James. H. Pitts, Sr.
Mary Poling
Anna Isabelle Pomeroy
Art & Amanda Porter
Phyllis A. Posey
Deette Preacher
Lisa Harbolt Price
Ruth Prisutti
Sandy Pritzl
Myrtle, Manual & Randall Prosser
Jeff Prumatico
Annie V. Pullen
David Punda
Stephen Punda, Jr.
Stephen Punda, Sr.
Bill Purvis
Nancy Lee Pushor
Alice Raggett
Marty Raggett
Jennie Francis Raker
Thomas Raker
Thomas G. Raley
Kathy Ray
"Red Hat" friends & their loved ones
Samuel Redmon
Eliza & Alonzo Register
Nana Rembiesa
Remembering Friends
Frances Restifo
Trina Rhoney
Rick Rice
Elizabeth Richardson
Bobby Richter
Kimberly Richter
Jack Ridner
Christy Riffle
Louise Ringwald
Martha Ringwald
Marianne Ringwald
Rudolph Ringwald
Steve & Barbara Roady
Alma Roberts
Haydn Roberts
Richard & Edwena Robertson
Tommy Roberts
William Albert Roberts
Lillie Robinson
Gloria Rounsaville
Terry Rouse
Edna & Richard Rubado
Patrick Ruiz
Eden Rush
Paul & Judy Ryan
Noble & Mary Ryor
Ellen Gandel Sachs
Hollie Skelton Sanders
Lagran Sanders & Ben Baldwin
Elaine Sasser
Andrew Scally
Luke Scally
Pegg Scally
Roy Schmidt
Therese Ann Schmidt
The Schofield Family
Susan Schroeder
Lucille Scott
Ron Scott
Carl Scruggs
Christine Seay
Barbara Senf
Joseph & Irma Seria
Perry W. Shankle
Joe & Annie Sharman
Lamar Shaw
Dr. Brian Sheedy
Joseph Sheehy
Thelma & S.B. Sheffield
Tom & Judy Shipman
Maureen Shoemaker
Ramon, Candace & Jerry Shook
Edgar H. Simpson
Sybil Simpson
Barbara Singletary
Charles & Mary Lou Skinner
Annie J. Skipper
Diana C. Slaughter
Davis D. Smith
Gail Smith
Jimbo Smith
Joel G. Smith
Snook & Corriveau families
Martha Snowden
Susan Maige Sparks
Eddie M. Speight
Gwendolyn D. Speight
Ronald S. Spencer, Jr.
Adele Spiccia
Bill Spiccia
Louise Spivey
Martha Spivey
Johan & Helena Spook
Lloyd H. Spradlin
Lincoln Stanton
April Athey Staples
Don Stephens
Fred Stephens
Bob Stewart
Eugene Stinson
Linda C. Stine
Lester D. Stolarz
Marjorie J. Stolarz
Addie L. Stoutamire
Pauline Stradley
Don Straubinger
Carol Strickland
Gene Strickland
Sandi Strickland
Christine Stubbs
Glenn Stubbs
Hugh M. Stump
Sam Summerlin
S.T. Sweat
M.J. Tankersley
Opal Tankersley
Jessee & Cleo Taylor
Shirley Tellander
Bill & June Terrell
John A. Tessein
Fred Thigpen
Louise Thigpen
Ted & Helen Thomas
Edythe Thompson
Jean Thompson
Betty Tamm
Peter J. Tola, Sr.
Giles C. Toole, Jr.
Olga Torress
Bette & Gil Tougas
Claude & Naomi Tribble
Jack & Dot Turner
William Robert Turner
Evelyn K. Tuten
Uncle Donald Mallory
Uncle Pierce
JB Sonny VanBrunt
Clair & Jean Varner
Wade H. Vaughn, Jr.
Vic & Eva Vaughan
Joyce Victory
Glenn Waddell
Grandma Wadriski
Charles Walker
George Walker, Jr.
John Walker
Dr. Judith Clay Walker
Anita Walton
Dorothy Wann
Pamela Allen Warmack
Barbara, Lawrence & Kip Watson
C. Emory & J. Gail Watson
Robert Weatherly
Willer-dean Weekley
Judith Weeks
Grey Weldon
AB Wells
Edwin N. West
Gertrude West
John West
Gus Wheeler
Nick Wheeler
Palmer Wheeler
Chad Whetsel
Bertie Mae White
Janie Whitehead
Albert Wiggins
Fred Wiggins
John Henry Wiggins
Louise Wiggins
George & Rossie Wildern
John D. Williams
Diane Carter Williamson
George R. Wilcox
Ann Wilson
Melba Wilson
John E. Wimberly, Jr.
Jason Wolf
Rose Woodham
Florence Wright
Patty Wright
Mary L. Wylie
James Sheldon Wynn
Shelda Gayle Wynn
Yaya & Papu
Edward Yenyo
Leaner Bell Yon
Martha Ziegler
Brian Zorn
George Zorn
Sarah Zorn
*Leon County