'Best of Tallahassee' Event Lights Up the Night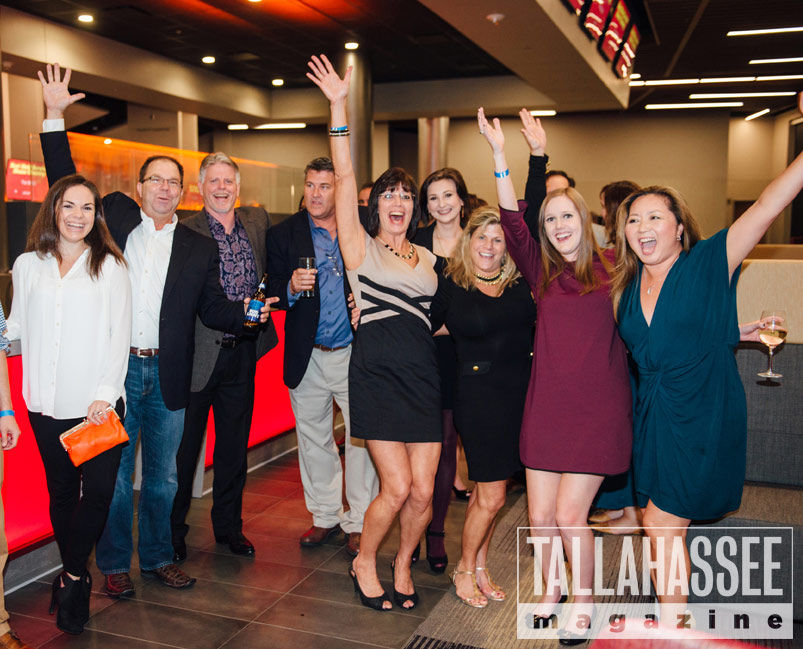 Anticipation and excitement filled Doak Campbell Stadium on Wednesday, Oct. 26, but the energy was unrelated to football. Hundreds of people – business owners, service providers, vendors, local personalities, Tallahassee Magazine readers and representatives of presenting sponsor Capital City Bank and event supporters including Comcast Business – gathered at the Champions Club for the 2016 Best of Tallahassee event.
The accounting firm of Thomas Howell Ferguson had determined top finishers in Tallahassee Magazine's annual readers' poll, which was conducted in more than 100 categories. The top two businesses in each category were invited to the stadium, not knowing who had finished first.
Anticipation grew as eyes were drawn to a glittery gold tablecloth on which gleaming Best of Tallahassee awards were displayed. Screens throughout the Champions Club came to life, including the brand new 120-foot video scoreboard, signaling that the show was about to begin.
Winners in Entertainment, Shopping, Service Providers and Food/Beverage categories were announced in grand fashion at the spectacular setting, prompting cheers and backslaps and hearty congratulations.
Throughout the evening, guests renewed acquaintances and exchanged hugs while sipping cocktails. They chatted and chowed in lounge areas at tables that had been beautifully decorated by the talented folks at John Gandy Events. Tom & The Cats, voted the Best Local Band in Tallahassee, played tunes that gave people happy feet. Those who aren't camera shy spoke into "Live In Tallahassee" and "AM Break with Ann & Audra" microphones.
In the midst of it all, the cover of the November/December issue of Tallahassee Magazine was unveiled – that edition will include a complete list of Best of Tallahassee winners and runners up.
Winners smiled and proudly raised their awards for the camera. The party continued deep into the night as coffee shop owners and doctors conversed, bartenders and boutique owners danced and hundreds of people who contribute to making Tallahassee a great place to call home came together in celebration.