Best of Tallahassee 2015
A beautiful night, grateful and excited winners and a crowd of 700 people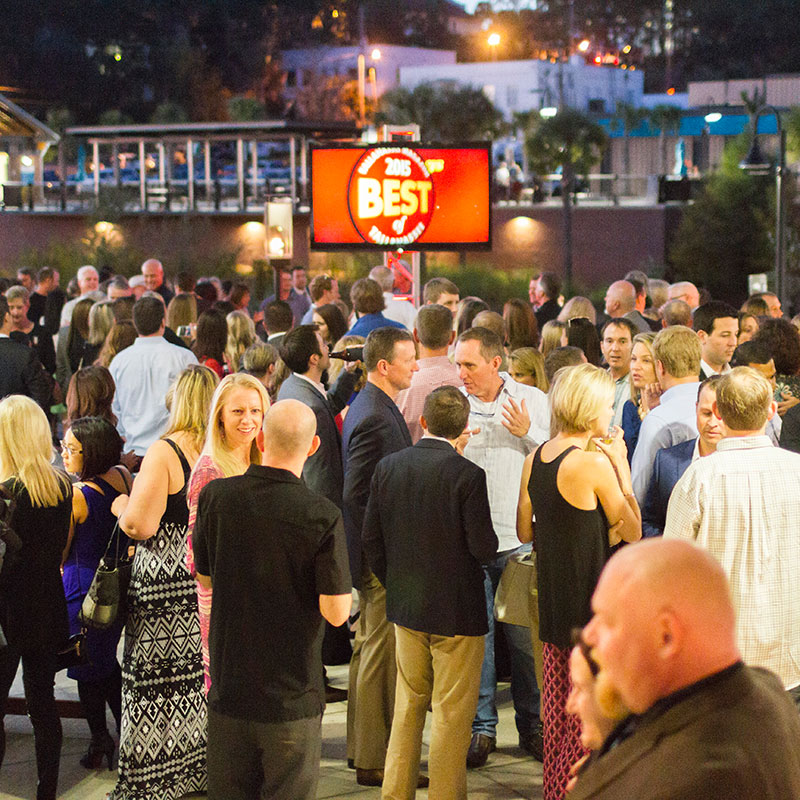 ElleBelle Photography
The Edison Restaurant shined like a beacon on the evening of Oct. 28 as hundreds gathered for Rowland Publishing's "Best of Tallahassee" event. Soon, winners would be announced and themselves beam brightly.
Months prior to the event, readers filled out Best of Tallahassee ballots published in Tallahassee Magazine. The accounting firm of Thomas Howell Ferguson completed the job of tallying votes.
This year, for the first time ever, winners were announced the night of the event. Finalists, with fingers crossed, paid close attention to TV screens as the winners were disclosed via video. The energy was electric.
Winners in the Best Local Band category, Tom & the Cats, played popular hits and were surrounded by a space that had been transformed for the night by John Gandy Events.
Purchasers of flutes of Champagne enjoyed a chance to win a diamond valued at $6,000 donated by Tallahassee Diamond Center. Imitation diamonds, with one exception, were handed out with each champagne flute. At the end of the night, the unique shape of the authentic diamond was revealed and taken home by a lucky winner.
Representatives of presenting sponsor Capital City Bank and sponsors Sandestin Golf and Beach Resort, Capital Eurocars and Electronet congratulated the winners. Media sponsors Live in Tallahassee, AM Break with Ann & Audra and Ellebelle Photography captured the action throughout the night.
A beautiful night, grateful and excited winners and a crowd of 700 people all contributed to making Best of Tallahassee 2015 sensational.