Best of 2013 Event Recap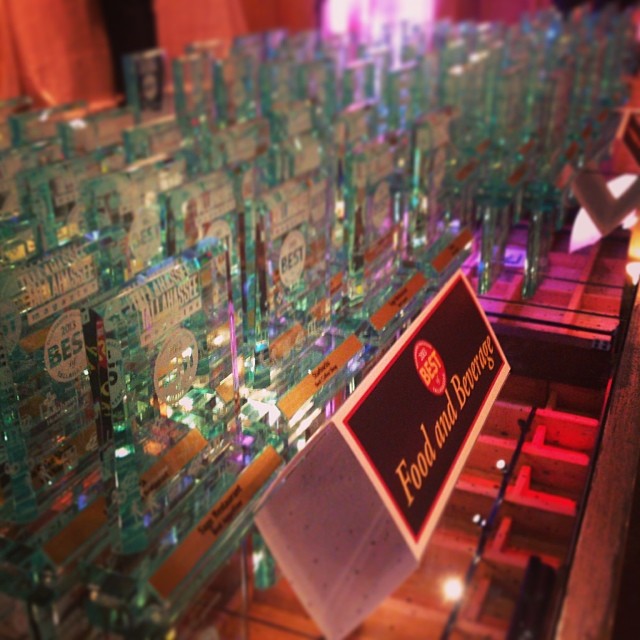 >It was a superlative evening Thursday, Nov. 21 at Tallahassee Magazine's annual "Best of Tallahassee" event at Goodwood Museum & Gardens. Presented by Tallahassee Memorial Healthcare, attendees enjoyed a posh atmosphere, courtesy of John Gandy events, heavy hors d'oeuvres from Klassic Katering and complimentary beer and wine from Wine Loft — all of them 2013 Best of winners selected by the magazine's readers. Amidst a crowd of more than 300, nearly 100 award-winning businesses accepted their "Best of Awards" and took plenty of photos to record the evening's excitement.
Century Link's green couches provided a luxe sitting area and the Photo Fun Booth offered silly entertainment for the evening, replete with faux mustaches and fun props. Those looking for a red carpet experience got the full paparazzi treatment at the Compass Marketing table, while ABC WTXL anchor Rahman Johnson kept the attention of the crowd with plenty of great give-aways between announcing the "Best of" winners.
---
---