Bacon Fixation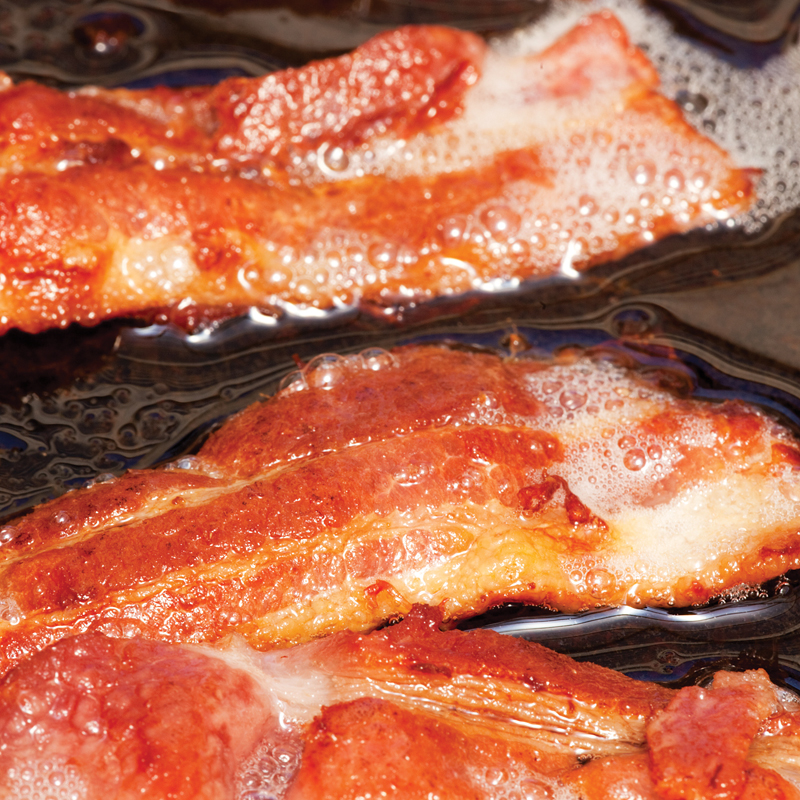 No longer just a breakfast side item or a burger condiment, bacon is a meat worth celebrating. And so, there is International Bacon Day, set this year for Saturday, Sept 4. Here's a chance to invite friends over to create and "pig out" on bacon-themed breakfasts, lunches, dinners — even desserts — in honor of this scrumptious sin.
For inspiration, consider Chicago's Baconfest, which features a bacon cook-off and bacon poetry competition as well as bacon-themed treats including bacon on a waffle with ice cream, Black Forest bacon with Southern pimento cheese, bacon-wrapped dates, bacon chips, bacon tacos (woven bacon forms the taco "shell") and Bacon Bourbon Caramel Corn.
Other festive activities for your celebration could include showings of Kevin Bacon movies and any other movies with pigs as main characters, like "Babe," "Piglet's Big Adventure" and "Charlotte's Web."
If you'd like to bring a hostess gift, the website baconfreak.com (their motto is "Bacon is Meat Candy") has a wide selection of possibilities to purchase, such as a bacon-scented candle, bacon lollipops, and bacon-flavored lip balm and dental floss.
Websites abound with bacon overload recipes, the most famous of which was an Internet phenomenon called the Bacon Explosion. A New York Times blog described it as a barbecued 5,000-calorie "four-pound roll of pork" made from a woven mat of bacon rolled around ground sausage and a center with even more bacon. 
Health food, bacon is not. But indulge on Bacon Day. After all, you've got 364 other days in the year to eat right.