Bacon Delights from Voodoo Dog to Atomic Coffee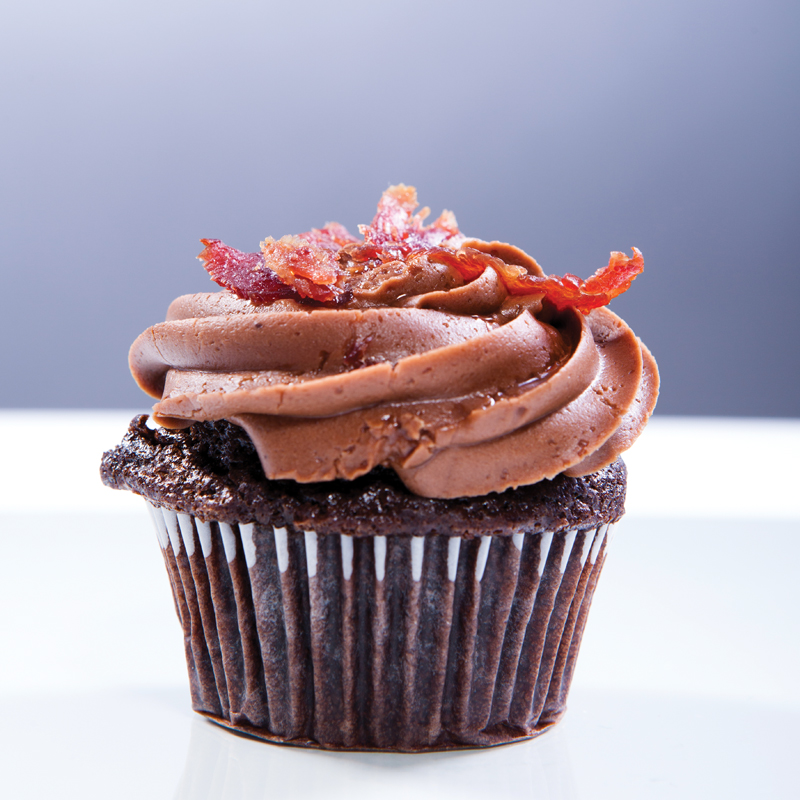 Bacon has made its mark on the breakfast table but it's also a flavorful ingredient in desserts as well as a source of decoration inspiration. 
Here are some local stores and restaurants with bacon on the brain — and on the menu: 
Special order chocolate bacon cupcakes from Lucy & Leo's Cupcakery.
Baden-Baden Cards and Gifts sells bacon toothpicks, greeting cards, jigsaw puzzles and, believe it or not, funky fresh bacon air freshener.

 

Earth Fare sells bacon chocolate bars.
Dip your battered and Country Fried Bacon in a bowl of brown gravy at The Tin Cow.
Athena's Garden Herbal Emporium sells incense with a sizzling bacon scent. 
Madison Social serves up bacon and banana pancakes.
Atomic Coffee serves up chocolate covered bacon, and on their main menu they serve eggs, bacon and cheddar cheese on a split-glazed donut.
Voodoo Dog offers, "The Jefferson Dog," a bacon dog topped with homemade mac and cheese and crushed Ritz crackers. They also have a "Voodoo Dog" which is a beef frankfurter wrapped with bacon that has been deep fried. 
Smallcakes Cupcakery offers maple bacon cupcakes and candied pig cupcakes.