At the Plaza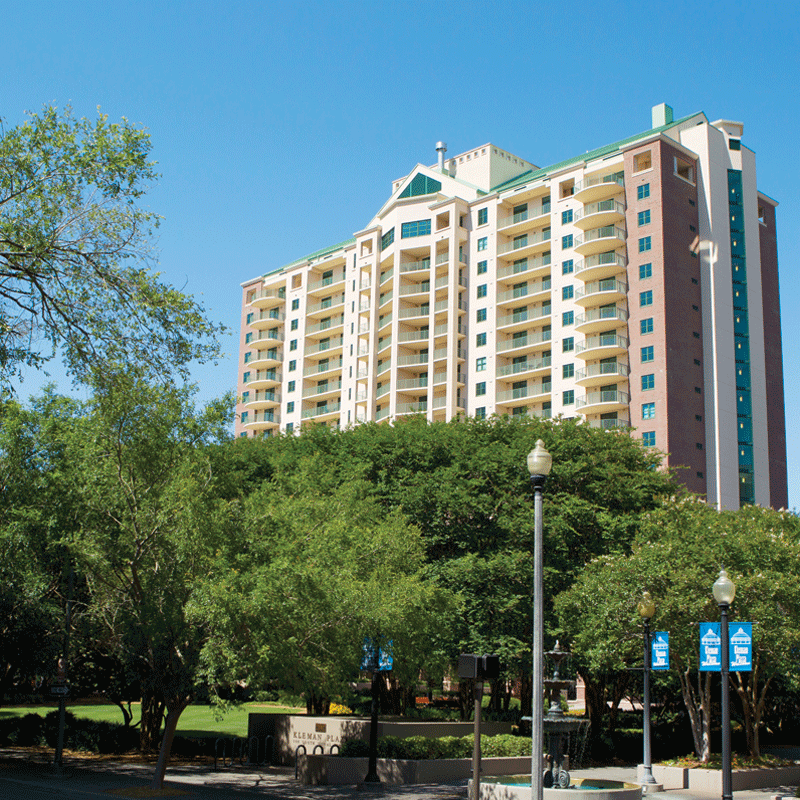 As the sun sets, the golden rays reflect off Florida State University's campus, warming the rooms along the Plaza Tower's west side.
This view, according to selling agent Russell Sykes of Coldwell Banker Hartung & Noblin, was one of the major reasons the property's new owner made his purchase. The building's proximity to the Capitol, Florida State University, restaurants and outdoor activities also made this Plaza Tower condo an easy sell.
At the Plaza, an array of occupants — from a Nobel Prize winner and state senators, to FSU employees and graduate students — add a touch of diversity, reflecting the atmosphere of the Tallahassee area.
An added bonus was the listing's central location. Tenants can forget about spending driving time on Interstate 10 to get to and from work. With everything within walking distance, those living in the Tower gain an urban lifestyle in a quaint downtown.
Situated near Midtown and CollegeTown, the condo is complemented by buildings of similar style and architectural integrity. What sets the Plaza Tower condominium apart, however, is the buyer's ability to customize each space.
While this condo may not have been "turn-key ready," the new owner was able to pick the exact flooring and paint colors he wanted and arrange for a stainless steel appliance upgrade.
According to Sykes, all buyers purchasing new units are given the opportunity to select their finishes from a variety of designer-ready palettes — a big plus for persnickety house hunters.
Quick Look
Address: 300 S. Duval St.
Listed: $157,100 ($223.47/sq. ft.)
Sold For: $158,850 158,850 ($225.96/sq. ft.)
Square Feet: 703
Bedrooms: 1
Bathrooms: 1