An Update on Commercial Real Estate
It's Just Business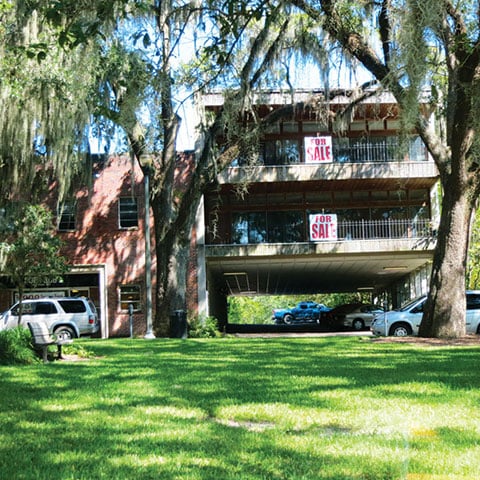 Major changes are being planned for the downtown property at 306 and 308 E. Park Avenue. After a complete renovation, the property will be the home of a business incubator firm designed to help entrepreneurs and start-up companies. The facility was purchased and developed by JT Burnette and Kim Rivers of Inkbridge, LLC, according to Carlton Dean, a commercial real estate broker with Sperry Van Ness.
Tallahassee's Miracle Plaza, located on Thomasville Road, is now 100 percent occupied by hospitality and boutique vendors, with all leases being handled by NAI Talcor. BurgerFi, a casual diner offering a health conscious twist on hamburgers and hotdogs, opened its doors in late January, as did Francesca's, an eclectic ladies boutique. Island Wing Company, a tropical-inspired eatery, is currently under construction in the square, with plans to open this coming spring.
The owners of Gaines Street Pies opened a second pizzeria in the Manor @ Midtown called Midtown Pies at the former location of Luna's Italian Food in early February. NAI Talcor is managing the lease.
H&M, a men's and women's clothing and accessories store, will be opening in Governor's Square Mall during summer 2014.
Chipotle Mexican Grill will be replacing Bruegger's in the Carriage Gate plaza where Trader Joe's is located. The restaurant is scheduled to open this summer with 2,800 square feet. Smashing Olive, a locally owned specialty olive oil and vinegar company, will also be opening in the plaza this March. Carriage Gate is managed by Regency Centers, a Jacksonville based company.