A Rockin Good Time at FLAUNT 2015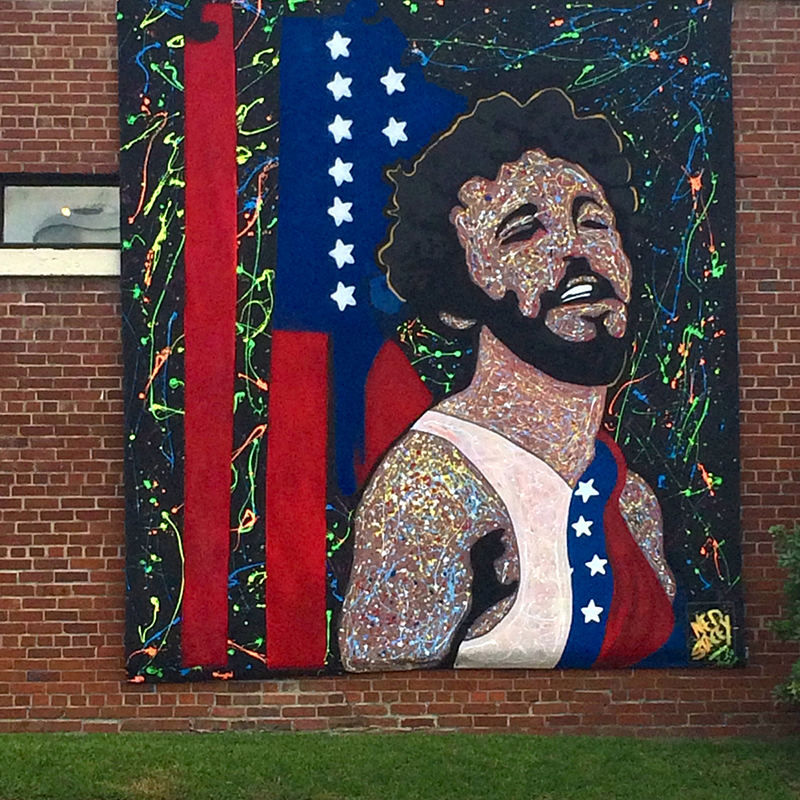 Want to rock and roll all night? You can do so at FLAUNT 2015: Rock On! presented by the Thomasville Center for the Arts.  The opening night party celebrates the history of 70's rock and roll with larger than life murals honoring the decade. Art, food and fun will be had on behalf of presenters Thomasville Main Street and Hurst Boiler, as guests are transported back to this groovy decade.
FLAUNT Rock On! was inspired by the makers, creators and artists that keep Thomasville and surrounding areas rockin and rollin with creativity and economic growth. This event has attracted over 30 regional artists who have created 70's inspired murals.
The winners will be announced Sept. 11 and the murals will remain throughout the month of September.  TCA and Florida State University's Art & Architectural Studio have teamed up to make many of the murals and artwork possible. Tickets are $30 for adults and kids 12 and under are free.
The following weekend, of Sept. 18 FLAUNT presents an Adult and Youth Battle of the Bands and a Rock On Photography Exhibition. The adult battling bands include: Travelin' Light, David Lee Miller Band, Tuesday Supper Club, Hot Tamale, Below the Dam Band and Blue Burden. The youth battling bands are Round River Drive, Samarium and McCall Chapin.
For more peace love and rock & roll visit www.thomasvillearts.org.