A New Place to Find Burger Nirvana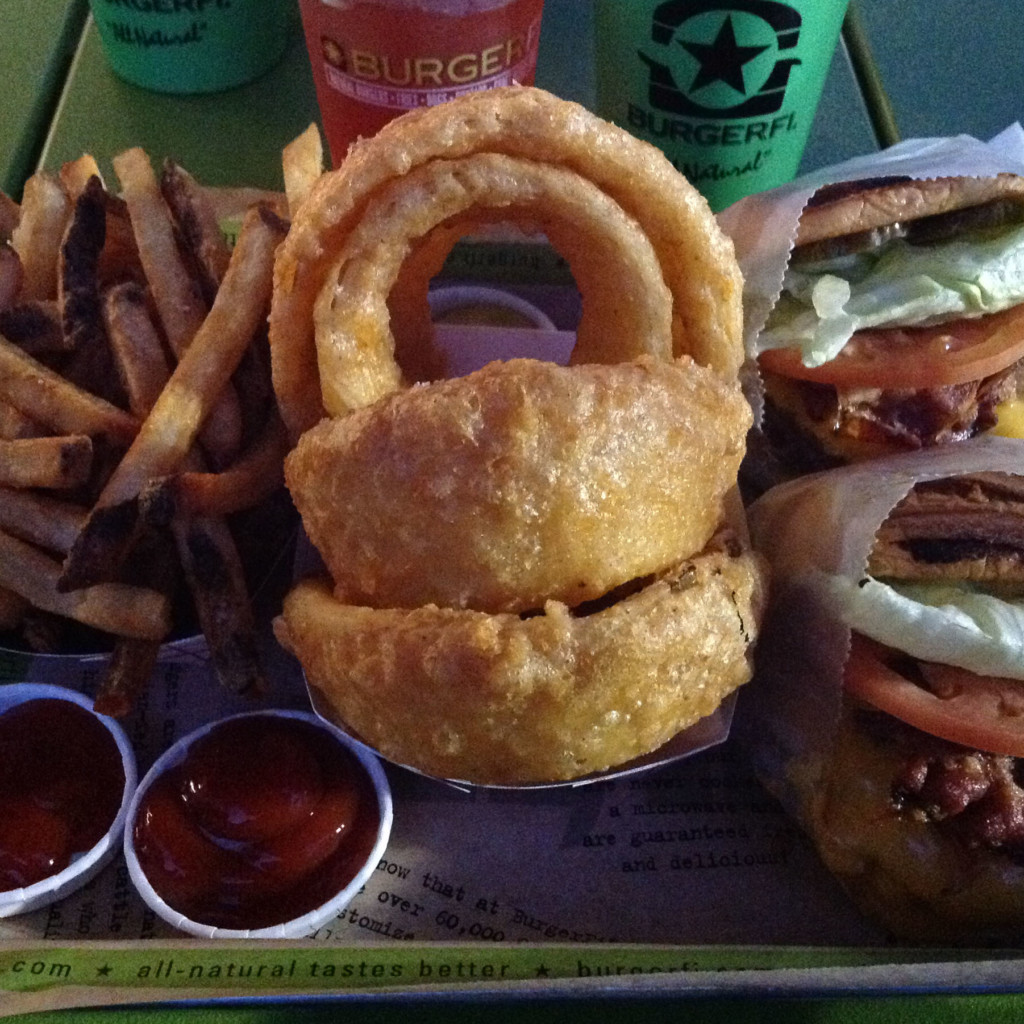 BurgerFi's first Tallahassee location opened its doors for the first time in a soft opening Jan. 20. With a strong presence throughout Florida, the new fast casual restaurant I the latest addition to the new Whole Foods Plaza on Thomasville Road. BurgerFi is a nationally acclaimed restaurant known for using fresh, healthy, natural ingredients including free-range beef used in all their traditional burgers. Not only do they serve up fresh, handcrafted beef burgers, they also offer a "VegeFi Burger" using quinoa as a meat alternative. BurgerFi crafts burgers on a bun that isn't fully sliced through so all the toppings stay put, not dropping onto your plate.
Burgers aren't the only thing to look forward to at BurgerFi. They also serve up great classic hot dogs too, like the packed-to-the-bun Chicago Dog and the New York Style Dog doused in sauerkraut. BurgerFi says they're on a mission to serve delicious and fresh toppings to their customers.
BurgerFi also offers many "Accessories" to accompany your burger or hot dog. Side dishes include fresh-cut potato fries, but the star of the show are whopping big crispy onion rings. They also serve up craft beer on draft. Depending on the season, you'll find craft beers like "Fat Tire" on draft as well as wines by the glass or bottle. Cool Coca-Cola Freestyle soda machines let you make your own drink from over 100 different choices.
If reading about these delicious recipes and drinks hasn't left you craving BurgerFi, how about their old-fashioned, delicious, fresh frozen concretes and custards. With flavors like Red Velvet, Key Lime, Marshmallow or even just classic Vanilla, these ice-cream-like treats are a new delicious take on a classic dessert.
BurgerFi officially opened its doors a day later on Jan. 21, so now you can check out this new burger and hot dog spot for yourself! BurgerFi is located at 1815 Thomasville Road.