2023 Professional Profile: Synovus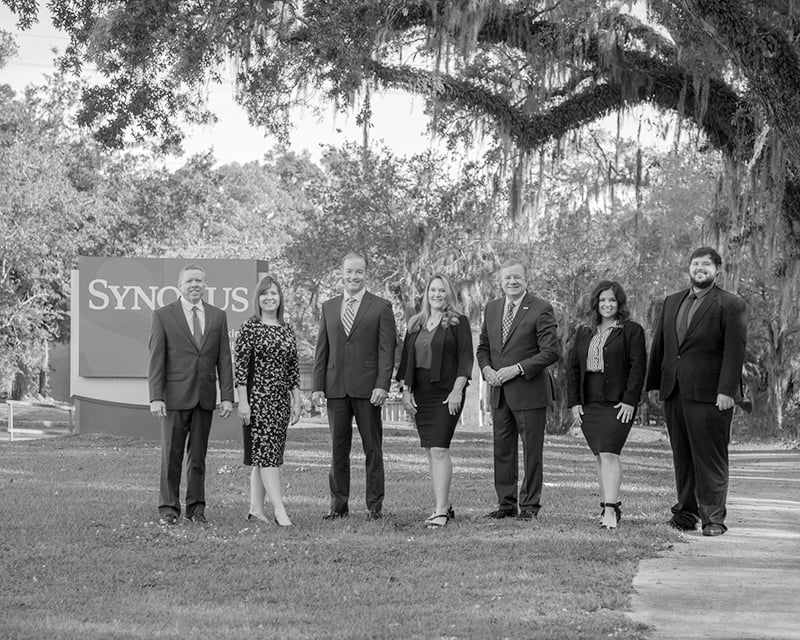 The word synovus unites synergy and "novus," which is Latin for new. The synergistic team at Synovus Bank works to bring new, innovative ideas to the world of banking. Synovus began in 1888 with a simple act of kindness. They believe people are at the heart of every company's success, and for nearly 135 years, they have helped  business customers achieve their financial goals.
Synovus Financial Corp., with approximately $62 billion in assets, provides the latest in technology, resources and security to its customers at 245 locations in Florida, Georgia, Alabama, Tennessee and South Carolina.
The company is at the forefront of digital banking and customized solutions. At the same time, branch personnel focus on the unique needs of individual customers, fostering meaningful and lasting relationships.
"We exist for the customers, which is why it's important that we are community-oriented, and we get to know our clients while still having the backing to prove their money is safe and secure," said Bill Moore, market president in Tallahassee.
Each Synovus team member carries around a card with the company's customer covenant, a reminder that the goal each day is meeting customer needs.
Synovus Bank consistently appears on the Forbes list of America's best banks. In 2022, it won 20 Greenwich Excellence Awards in banking. Further, it is certified as a Great Place to Work.
Each quarter, the Tallahassee branch selects a community program to support while also emphasizing team bonding and connection. Internally, the company set a goal to ensure that 40 percent of leadership positions are held by women by the end of 2024. This goal was met ahead of schedule as currently, half of the leadership positions company-wide are now held by women.
Whether it be a smile from the teller at the drive-thru, the ease of an online transaction or a meeting with a financial advisor in planning for your future, Synovus intends to be exactly what you desire from a financial institution.
"We live in a world of paralysis from analysis, and many people are seeking experts," said Moore. "In banking, you need a relationship with a trusted advisor, and that's what Synovus is to our customers."
---
Investment products and services are provided by Synovus Securities, Inc., a member FINRA/SIPC and an SEC Registered Advisor. Investments are not FDIC insured, are not deposits of or other obligations of Synovus Bank, are not guaranteed by Synovus Bank and involve investment risk, including possible loss of principal amount invested. Synovus Securities, Inc. is a subsidiary of Synovus Financial Corp. and an affiliate of Synovus Bank.
---
---