2023 Professional Profile: CAMPUS USA Credit Union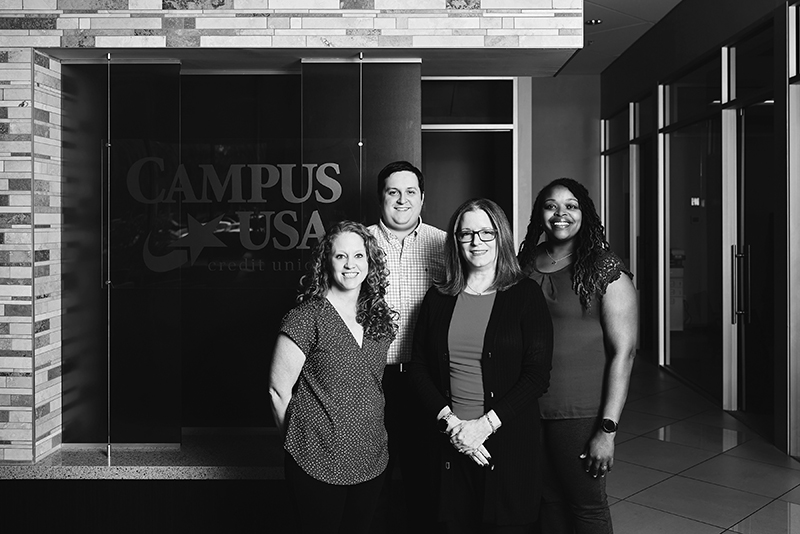 CAMPUS USA Credit Union is a people helping people type of business. As a not-for-profit cooperative, they are owned by their members to best serve the interests of their members. With 18 service centers in North Central Florida, they serve over 100,000 member-owners as a full service financial cooperative offering a multitude of consumer and business services — such as checking and savings accounts, auto and home loans, credit cards, investment services and more. Their shared vision is to empower their employees to make a positive difference in the financial lives of their members and in the communities they serve.
What sets your business apart?
At CAMPUS, you're not just a member — you own the place. Profits are returned to member-owners in the form of no-and low-fee financial services and best-of-market rates on deposits and loans. Since our members own CAMPUS, we can never be bought, nor can we merge with another institution without our members' approval.
What impact do you hope to make on the community? We want to be seen as a committed partner in the communities we serve. CAMPUS invests hundreds of thousands of dollars every year — these funds are donated directly to local organizations that impact the community in a positive way.
What do you hope customers gain from interacting with your company? Most members are surprised that when they bank with us, it feels more like being a part of a big family rather than just "banking." We hope our members always call us first when making big financial decisions — that's why we're here.
Most people don't know this
but … CAMPUS started like many small businesses — by a group of people who wanted to make a difference. The Credit Union started with nine members who each bought a $5 share account, which is the same price as a "share" today when a member opens an account.
---
(850) 894-9098  | Campuscu.com  | Federally insured by the NCUA
101 N. Blair Stone Road  | 3122 Mahan Drive  | 1511 Killearn Center Blvd.
---