JS Hair Lounge and model Danielle Hay Win at Tallahassee Top Salon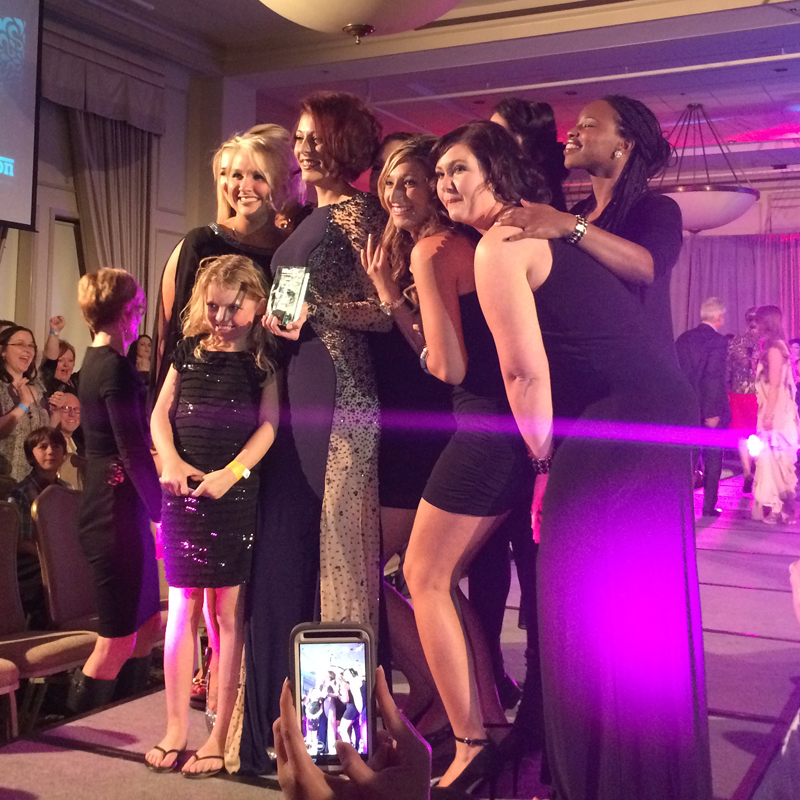 Runway lights flashed florescent shades of purple and blue as guests decked out in cocktail attire mingled and munched while waiting on the big reveal at Tallahassee Magazine's 2015 Top Salon competition on Saturday, Jan. 24 at FSU's University Center Club.
Lights dimmed and guests found their way to their seats as Dr. Russell Rainey presented the Lifetime Achievement award to longtime local salon owner Peggy Jones, who also served as a judge for the Top Salon contest. The show kicked off with commentary from sports broadcaster (and former Tallahassean!) Kristen Ledlow. Thirteen stunning models strode down the runway with their fabulous new looks, compliments of Tallahassee's most prominent salons.
In addition to hair, makeup and spa services, sponsors also provided other services to the models. Dr. Rainey gave them teeth whitening, Sweat Therapy Fitness provided personal training, Narcissus outfitted all the models and Tallahassee Plastic Surgery and Skin Care Clinic pampered them with facials.
In between the strutting models, bidding was fierce for travel packages from ResortQuest with cars provided by Capital City Hyundai and a complete set of Invisalign braces from Dr. Rainey during live auctions.
In a new, high-tech addition to the event, votes were cast via text message and counted while the audience was entertained by a fashionably funky runway show by the ever-fabulous Marsha Doll models. Inspired by the upbeat tunes spun by DJ Greg Tish, many in the crowd were inspired to jump on the runway and dance. The event after-party was held at Juicy Blue at Four Points by Sheraton.
JS Hair Lounge and their model Danielle Hay — who looked stunning with a wavy dark hairdo and a nude and midnight blue floor-length gown — took home honors as the 2015 Top Salon winner. A portion of the proceeds will go to JS Hair Salon's charity, which was Hospice House. Along with the title of Top Salon winner, JS Hair Lounge receives a yearlong advertising campaign in Tallahassee Magazine. The first runner up was Dream State Salon with model Laura Howard and the second runner up was Fuel Salon with model Jane S. Merritt.
It was a fun-filled and inspirational night showcasing the talents, passions and giving spirits of Tallahassee's top salons.
---
More video coverage thanks to LIT and AM Break with Ann & Audra