2015 Top Salon Check Presentation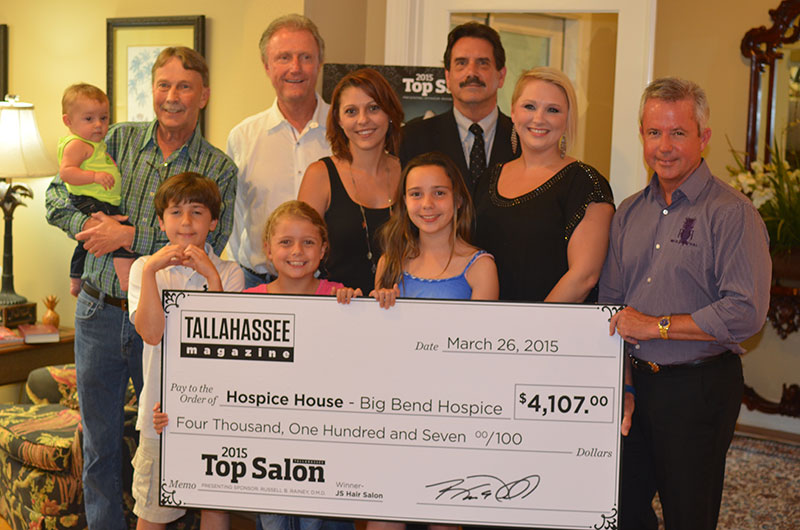 A small, but joyous gathering took place Thursday, March 26 at Dr. Russell Rainey's office to celebrate the success of 2015 Top Salon competition. Attendees included participating salons, their models and representatives from Big Bend Hospice House.
Hospice House was the chosen charity of JS Hair Salon, the winning salon of 2015 Top Salon. Their model, Danielle, had a strong connection with Hospice House because they provided services for her brother, who passed away of brain cancer last year, leaving behind two young children. The donation's specific focus was for the children's programs they provide. The $4,107 raised from 2015 Top Salon event was presented to Hospice House.
Danielle expressed her gratitude for being chosen to participate in Top Salon and being able to contribute to a charity that was close to her heart. She smiled while saying the joy she felt while walking down the runway was caused by the memory of her brother.