2004: FSU Football Player Craphonso Thorpe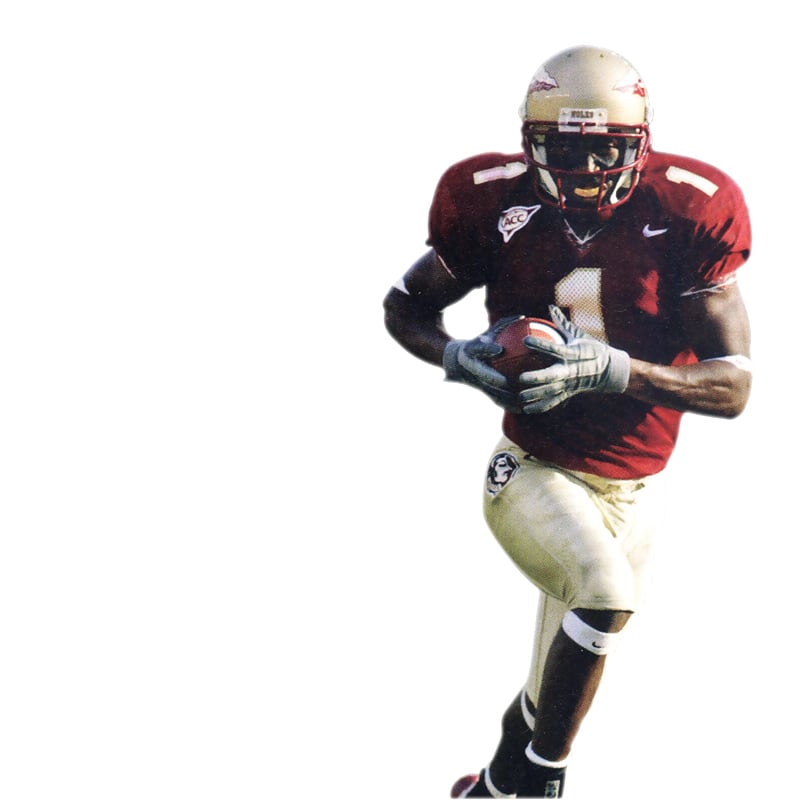 ---
In his senior year at Florida State University, local-boy-done-good Craphonso Thorpe was predicted to be a standout player in Tallahassee Magazine's preseason college football roundup. An All-American receiver and outdoor track champion, he was praised as "one of the fastest players to ever wear" a Seminole uniform.
A Tallahassee native and graduate of Lincoln High School, Thorpe was a fourth-round pick of the Kansas City Chiefs in the 2005 NFL Draft. But in Thorpe's pro career, he has faced multiple injuries that have seen him in and out of a succession of teams — the Houston Texans, Detroit Lions, Indianapolis Colts, Jacksonville Jaguars and New York Giants.
He spent 2008 off the football field but on Jan. 6, 2009, was signed as a wide receiver by the Tennessee Titans.