15 of The Hottest News Stories in Tallahassee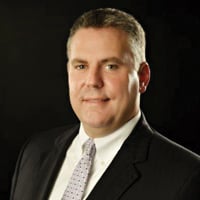 Accolades
▪ Leon County Tax Collector Doris Maloy recently received the Legacy Award, one of the highest achievements in the Florida Tax Collector's Association. Maloy had previously earned the Excellence in Financial Operations Award after demonstrating proficiency in the areas of innovation and automation, a perfect annual audit report, customer focus and budgeting. For the 2014 Legacy Award, Maloy demonstrated that the office had further enhanced its financial operations.
Butler
▪ Pam Butler received an Alumni Entrepreneur Award from the National Association for Community College Entrepreneurship. Butler was nominated for the award by Tallahassee Community College, where she earned an associate degree in data processing in 1977. Butler is CEO of Tallahassee-based Aegis Business Technologies, an office technology business she has owned and operated with Brad Mitchell since 1997.
▪ SAIL High School was recently awarded a $10,000 Lemelson–MIT InvenTeam grant to create "Weed Rather Not," an autonomous robot designed to remove weeds from small- scale fields without disturbing the soil. SAIL is one of only 30 high schools nationwide to be selected as an InvenTeam this year.
SAIL High School InvenTeam
▪ The Florida Hospital Association recently announced its 2014–2015 Board of Trustees at its annual meeting in Orlando. Bruce Rueben, president of the Florida Hospital Association, is secretary and Mark O'Bryant, president and CEO of Tallahassee Memorial Hospital, is a returning trustee. The FHA consists of 238 hospitals and health systems from across the state.
Promotions and Additions
Robinson
▪ Capital Regional Medical Center has appointed Mark A. Robinson as Chief Executive Officer. With more than 15 years of health care administration experience, Robinson has served for the past two years as CEO at Lake City Medical Center in Lake City. He was also COO at Trident Medical Center in Charleston, South Carolina and Gulf Coast Medical Center in Panama City. CRMC's former CEO, Brian Cook, has been promoted to CEO of North Florida Regional Medical Center in Gainesville.
▪ Kimberly Dixon of the financial investment firm Allen Mooney Barnes Investment Advisors was recently promoted to vice president and will now lead the Tallahassee office. A general securities representative and a registered investment adviser representative, Dixon also holds insurance licenses for variable life, variable annuities, fixed life, fixed annuities, group life, long-term care, individual and group disability, and group health insurance.
▪ Julie Meadows-Keefe, former chief legal counsel for the Florida Department of Health, started work in October as the first ethics officer of the city of Tallahassee. The position is designed to provide ethical oversight on city operations and will be a resource for employees, according to City Auditor Bert Fletcher. She is a graduate of the Florida State University College of Law and a member of The Florida Bar since 1993.
▪ Jim English was recently named regional branch director of First Florida Credit Union's Tallahassee market. English will oversee all six Tallahassee branches and work with First Florida branch managers and team members to enhance their customer service skills as well as emphasize membership recruitment and market share growth. English's previous management experience was at SunTrust, Wells Fargo and Wachovia banks, where he focused on client relationships, talent management and strategic financial services.
Photos provided by individuals pictured
Kunkel, Sutter, & Walker
▪ Chris Howell of Thomas Howell Ferguson P.A. has been promoted to director, assurance services. Howell, a Tallahassee native and FSU graduate, has more than 17 years of experience providing assurance and consulting services to clients and employers, primarily in the insurance industry. In other news from Thomas Howell Ferguson, Micah Kunkel, Elaine Sutter and Matthew Walker have all been recently promoted. Kunkel has been promoted to manager, tax services; Walker to senior, assurance services; and Sutter to senior, tax services.
▪ Shareholder Reggie L. Bouthillier and Director of Planning Kenneth B. Metcalf were recently added to the Tallahassee office of Stearns Weaver Miller Weissler Alhadeff & Sitterson, P.A. Each brings more than 20 years of experience serving private- and public-sector clients throughout Florida. Their arrival follows the firm's addition earlier this year of litigation shareholders Glenn Burhans Jr. and Bridget Smitha.
▪ Lt. Michael Bahr, a 2002 Lincoln High School and 2006 U.S. Naval Academy graduate and Tallahassee native, is doing his part to keep America safe. Bahr is currently supervising the construction of two of the newest Arleigh Burke-class Aegis guided missile destroyers being built by Bath Iron Works in Maine.
Business Notes
▪ Gulf Winds Federal Credit Union in Tallahassee and Pensacola has now been rated 5 stars for 81 consecutive quarters. It's the highest rating from the nation's credit-union rating firm, BauerFinancial Inc., of Coral Gables.
▪ Big Lots recently celebrated the grand opening of its newest discount store, located in Lafayette Place at 3111 Mahan Drive in Tallahassee. As part of the grand-opening ribbon-cutting celebration, Big Lots made a $1,500 donation to W.T. Moore Elementary School on Oct. 17.
▪ Hancock Bank celebrated the grand opening of the bank's downtown financial center and regional headquarters. Located downtown at the corner of Park Avenue and North Monroe Street, the 5,251-square-foot center offers concierge banking with sectioned offices that allow for more direct conversation. Among those making remarks during the ceremony were Tallahassee Chamber President and CEO Sue Dick; and Moore Communications Group Chief Executive Officer and Hancock Bank Board Member Karen Moore. Representing Hancock Bank were President Emory Mayfield, Senior Vice President Jamie Lipham and Diana Cureton, vice president of Hancock's private banking group.
▪ Government Relations Consultant Alan Suskey has formed Suskey Consulting, a boutique government affairs and business development consulting firm. Suskey, formerly of Capitol Insight, plans to continue his strong working relationship with the Tallahassee-based lobbying firm run by former House Speakers Dean Cannon and Larry Cretul. A sixth-generation Floridian, Suskey has built an advocacy career representing world-renowned research institutes, technology companies, small businesses and large corporations in both Tallahassee and Washington, D.C.