10 Things To Do This Week: September 17-23
From an art show to a wedding expo, this week highlights every hidden gem of the capital city.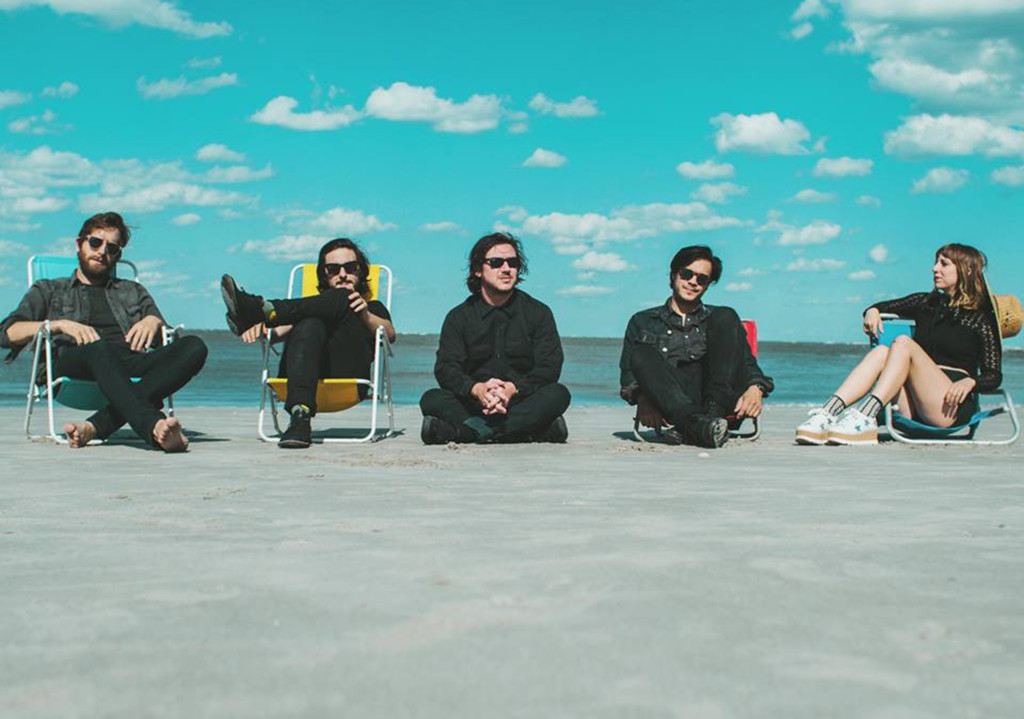 1. Call Me By Your Name & Disobedience
Tuesday, September 18, 2018 | 7:30 p.m. | Cap City Video Lounge
Join Cap City Video Lounge Tuesday, September 18th as they take in two passionate, beautiful, captivating contemporary love stories about the challenges, rewards pleasures and pain of longing for what the heart wants.
Learn more information here.
2. Garden Sips: After Hours Shopping Event
Wednesday, September 19, 2018 | 5:00 p.m. | Tallahassee Nurseries
Join Tallahassee Nurseries each month in the garden to celebrate with exclusive sales in every department, local food and drinks, performances by local musicians, and a monthly Community Spotlight where they will be highlighting exciting community projects happening right here in Tallahassee.
Learn more information here.
3. Susto with Pat Puckett
Thursday, September 20, 2018 | 8:00 p.m. | Fifth & Thomas
Susto comes to Tallahassee for an intimate show at Fifth and Thomas, in support of their latest album, "Susto Stories". With support from Patt Puckett.
4. Justin Townes Earle w/ Slow Low Crow
Friday, September 21, 2018 | 8:00 p.m. | Fifth & Thomas
Justin Townes Earle brings his amazing live show to Tallahassee in support of his latest album "Kids in the Street", along with local support from Slow Low Crow.
5. GVO Presents: 90s Reloaded | Parents Free All Night
Friday, September 21, 2018 | 8:00 p.m. | Good Vibes Only
Flashback to the 90's at Good Vibes Only. Enjoying Parents Weekend? Parents get in free all night.
Learn more information here.
6. Crossing The Allie Cats
Friday, September 21, 2018 | 6:00 p.m. | Bannerman Crossing
The Allie Cats Band is a collection of folks who love music and live performances. The Allie Cats Band brings you the great acoustic/electric songs of the 70s through today. Combining musical forces from various bands and music genres, The Allie Cats play everything from versions of famous classic rock songs, old and new country, pop and beach rock spun into a broad variety of Americana.
Learn more information here.
7. Museum Day: Women Making History
Saturday, September 22, 2018 | 2:30 p.m. | The Grove Museum
The Grove Museum will be participating in Smithsonian magazine's 14th annual Museum Day. In honor of this year's theme, Women Making History, there will be a special Women's History Tour of the house and grounds from 2:30 PM to 4:00 PM. The tour will focus on women who lived and worked at the site and discuss the evolution of women's rights in American history, with particular emphasis on former site residents Ellen Call Long, Reinette Long Hunt, and Mary Call Collins.
Learn more information here.
8. Jazz with Ronan Cowen
Saturday, September 22, 2018 | 7:00 p.m. | The Wine House on Market St.
Enjoy a night of jazz with Ronan Cowen and his exciting line up of friends, Evan Hamrick on Bass, Kalen Mercer on Saxophone and trombonist Bryson Wheeler. Sure to be a night of wonderful wine and music.
Learn more information here.
9. Happiness: An Art Show Hosted by The Fuzzy Pineapple
Sunday, September 23, 2018 | 10:00 a.m. | Nefetari's
In this art show, multiple visual artists are finishing the statement "Happiness is…"
The collaboration focuses on the origins and triggers of happiness. This can be expressed through realistic renderings or abstract themes such as color therapy, scents, or even sound.
Learn more information here.
10. Tallahassee Wedding & Event Expo
Sunday, September 23, 2018 | 1:00 p.m. | Donald L. Tucker Civic Center
The Wedding Suite presents their second annual wedding and event expo of the year. Browse through beautifully themed wedding galleries created by the best of the best Tallahassee and beyond wedding professionals. Find the perfect reception venue, honeymoon location, caterer, florist, planner, photographer and more.