Sweat Therapy Fitness
Personal Training for All levels of Fitness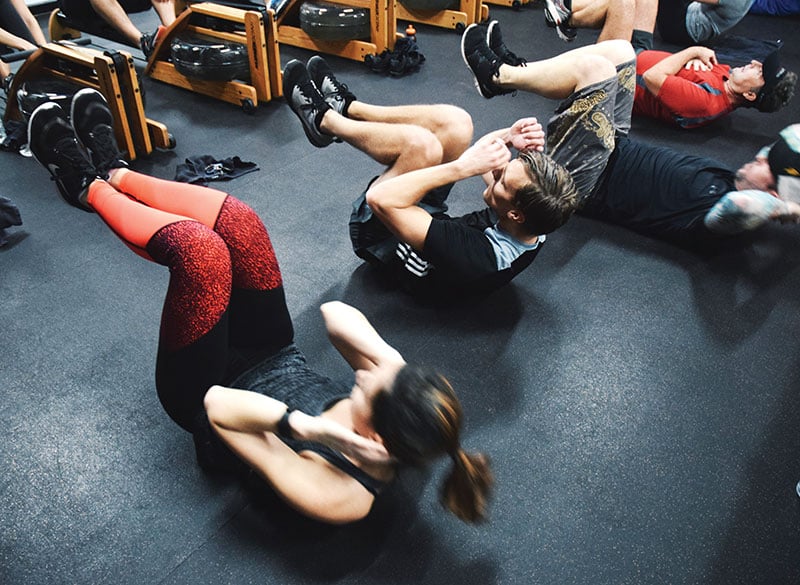 Sweat Therapy Fitness believes in the power of sweat.
With a passion for all things fitness, the locally owned boutique fitness company has been changing lives since 2010 using small, group workouts and personal training that focus on individual attention for all fitness levels. Small group workouts create an inspiring team atmosphere, while allowing trainers to carefully monitor exercise form, ensuring each participant is safely working out to their full potential. Workouts include TRX® suspension and RIP training, RealRyder® indoor cycling, lndo-Row® water rowers, Sweat Strength, Sweat Yoga®, Sweat Barre®, HIIT and more.
Wherever you are in your fitness journey, Sweat Therapy Fitness has the best trainers in Tallahassee, ready to take your fitness to the next level. Try Sweat Therapy Fitness with the New Client Special of three workouts for just $25 — no sign-up fee and no contracts.
Rock Steady Boxing at Sweat Therapy Fitness is designed to improve quality of life for those living with Parkinson's disease through non-contact boxing-based fitness classes. Research shows that rigorous exercise may slow the progression of Parkinson's symptoms and improve the ability to perform daily activities. Rock Steady Boxing classes emphasize gross motor movement, balance, core strength and rhythm to favorably impact range of motion, flexibility, posture, gait and mood.
While many organizations focus on finding a cure, Rock Steady Boxing at Sweat Therapy Fitness helps the more than 700 people living with Parkinson's disease in the Big Bend fight back against their biggest opponents — deterioration of motor skills, balance, speech and sensory function.
1122 Thomasville Road, Ste. 10 | (850) 222-1781 | SweatTherapyFitness.com
---