IHG'S Hotel Indigo® Brand Brings Local Boutique Experience to Collegetown
Hotel Indigo introduces Tallahassee to a hotel experience like no other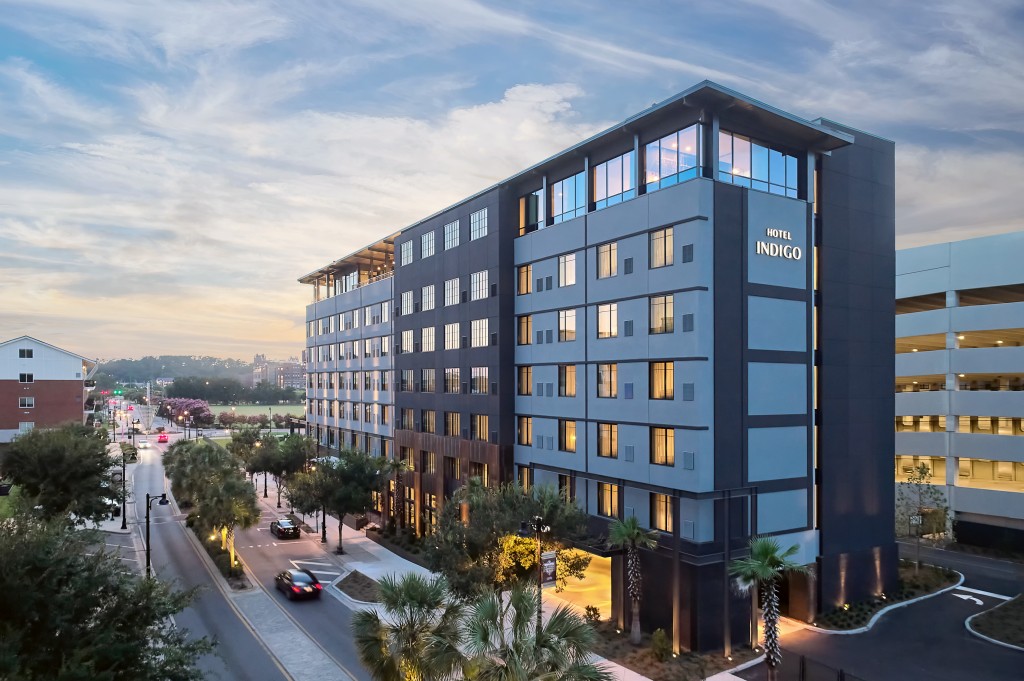 August 12, 2020 – Park Place Hospitality Group announces the opening of the new-build, 143 room Hotel Indigo® Tallahassee CollegeTown on Monday, August 3, 2020. Located at 826 West Gaines Street, the seven story Hotel Indigo introduces Tallahassee to a hotel experience like no other.
Tallahassee's industrial past, artful presence and underground caverns are the story brought to life at Hotel Indigo® Tallahassee CollegeTown. Elements of Tallahassee's railyards and industry greet you, with original artwork placed throughout the hotel.
IHG's Clean Promise and Way of Clean, http://www.ihg.com/clean, ensure all safety protocols and guidelines from government sources, the CDC, Cleveland Clinic, Ecolab and Diversey are in place for Hotel Indigo® Tallahassee CollegeTown opening.
Indigo's location overlooking Gaines Street, allows you to walk to FSU's Doak Campbell Stadium, head a block over to Madison Street or visit FAMU's campus and the state capitol in minutes. Pedestrian friendly, shops and restaurants are outside our front doors.
The R&R Eatery, inspired by our local culture, is an on-site restaurant and bar experience facing Gaines Street with outdoor seating. Serving breakfast, dinner and offering room service, R&R Eatery has partnered with local vendors including Bradley's Country Sausage, Lucky Goat Coffee, Orchard Pond and Sweet Grass Dairy, among others, to offer a fresh, original, locally sourced menu.
Mark Xenophon, General Manager, said:
"We are excited to open the Hotel Indigo Tallahassee in CollegeTown. Guests will find many of the best neighborhood sites within walking distance of the hotel. Whether it's food, sports or parks, we look forward to connecting guests with everything the CollegeTown neighborhood has to offer."
Hotel Indigo® Tallahassee CollegeTown guests will have access to an over-sized, state of the art, 24-hour on-site fitness center, private boardroom and over 1,800 sq. ft. of meeting space towering over Tallahassee on our seventh floor with balcony views.
Experience a new, unique hotel upscale hotel like no other in Tallahassee. Hotel Indigo® Tallahassee CollegeTown at 826 W. Gaines St., Tallahassee 32327. All services including the R&R Eatery will be available starting August 3, 2020 at 3pm.
Reservations can be made by calling 850-210-0008 or by visiting www.HotelIndigo.com/TallahasseeFL.