Five People Reinvent Their Working Lives
2nd Acts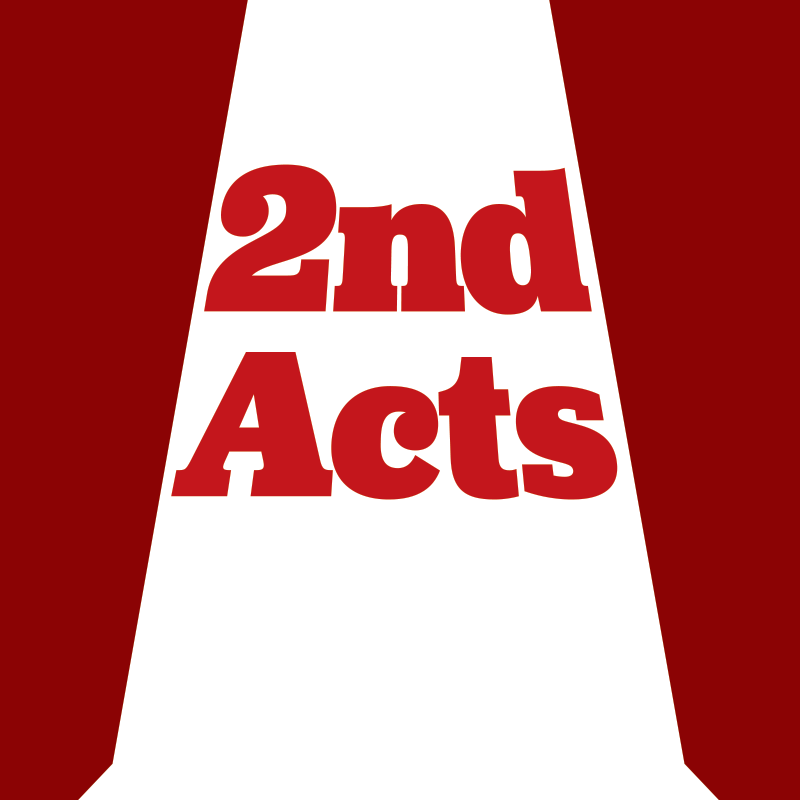 While our fathers and grandfathers might have spent their entire careers with the same company, parting ways at 65 with a pension and a gold watch, it's pretty much a concept lost in the mists of time. In fact, a Forbes magazine article about the "new normal" says millenials expect to stay in their jobs less than three years. However, even though many of us are on the move, it's often doing the same sorts of things — just a little higher up the organizational chart or for a different company.
But every so often there comes a person who hits the "reset" button, does a 180 or otherwise chooses a new career that is nothing like the one he or she had before. Here are the stories of five people who made the big switch — and who, perhaps surprisingly, are finding that what happened in their "old" job resonates in their new one.
Not Quite Ready to Retire, He Finds a Nonprofit Niche
In 2009, after working for 35 years as an IBM client executive, Mark Baldino decided it was time to downshift and began working as an IBM reseller out of Gainesville. Three years later, he made a shift of an entirely different caliber, becoming the president and chief executive officer for Elder Care Services.
"I'd always wanted to volunteer full time," Baldino recalled, "but it just didn't seem reasonable at this stage of my life to do that; I still wanted to continue to do something work-related. One morning I pick up the paper and I read that Jim Croteau, who was the president and CEO here, was retiring."
Baldino originally left his career at IBM for a couple reasons — primarily from a desire to travel less and also because of a changing work environment. He had been responsible for cultivating the relationship between IBM and governmental and educational institutions and had always loved it, but the workplace changed with the times.
"When you grow up doing things a certain way and you enjoy certain things about what you do, and then things change, it's not quite the same; it's not as much fun anymore," he said.
So, in February 2009, when IBM came out with retirement offers, Baldino took the package. At 59, he wasn't ready to retire just yet, so he took an offer for an IBM resale job in Gainesville. He recalls seeing Croteau's retirement announced in the newspaper and likens it to divine providence.
"I didn't want to do this work anymore. I'd been doing it all my life, and I wanted to try something different," said Baldino. After some deliberation and discussion — both with Croteau and his wife — Baldino started at Elder Care Services in June 2012.
As different as the jobs might sound, Baldino maintains there is a lot of similarity.
"Everything you do is about sales. I don't care what your profession is … you're selling something," he pointed out. "I see my job here as a salesman; I'm selling who we are, what we do and why what we do is important."
However ubiquitous sales are, work environments certainly change across entities — especially from for-profit sales to nonprofit services.
"There are a lot of pressures that I came from that don't exist here, because you just don't have that downward pressure from management," Baldino noted. "You don't have those quotas, the weekly cadence calls … I mean, here everybody just goes about their business. But I think that those approaches are going to have to change, and we're starting to look at things we can do differently."
One of the biggest shocks for Baldino was the difference in compensation. Additionally, the recent state of the economy has meant additional cuts to nonprofit entities like Elder Care Services, often forcing them to downsize or drop entire programs. Such was almost the case for Elder Care Services' Meals on Wheels, after the federal sequester cut a total of roughly $41,000 from the program's budget. Around the state these cuts forced similar nonprofits to make tough decisions. But where many saw loss, Baldino saw an opportunity.
"If you look at what's happening around the state, they're cutting people or they're cutting meals," said Baldino. "We didn't do either. We created a new fundraiser … and between that and a couple campaigns out to the community, we raised just a little bit more than they took away, so we never had to stop serving anybody."
The contrast between his experiences in the for-profit and nonprofit world have led Baldino to a clear realization.
"I think that there's an imbalance in the way that the not-for-profit world is compensated and the way we've been viewed by people outside of the not-for-profit world," he said, pointing out the expectation that nonprofits fulfill their missions and sustain their programs despite low wages and inadequate funding. "I think that's truly a challenge," he concluded. // Laura Bradley
After the Army, He's Diving to Discover History
In 1994, Grayal Earle Farr left the Army after 26 years of service. While this is often a jarring experience, Farr had a clear sense of home and direction, both of which guided him straight into a new, exciting field: archaeology.
"My last 11 years, which were extremely satisfying, were part of a little classified special operations unit. So we trained to be in countries … to provide intelligence and other support," Farr explained. One well-known example of this type of work was done during the Iranian hostage crisis — gathering intelligence in order to formulate a plan to evacuate the hostages.
After being passed over twice for lieutenant colonel, Farr remained in the military for three more years, but in 1994, he knew he would have to start a new path.
"When you're passed over twice, then basically you're mandatorily retired. I was retained on active duty for three years after I was mandatorily retired because basically they couldn't replace me … I didn't know there were people in that status until I became one," he said.
Fortunately, Farr had already been thinking ahead — and for a long time already he had been considering archaeology.
"I've always been interested in archaeology, and actually there's considerable long history of archaeologists becoming special operations people and vice versa … I'd been thinking about this for years; I'd been stopping by the anthropology department when I was here on leave. So, I basically went down and signed up for the master's program."
Farr sees a great deal of similarity between his two positions, noting that both stress collecting as much information from as many sources as possible and evaluating what is almost invariably incomplete information, in order to reach conclusions about a question at hand.
The starkest difference between his old and new lines of work is somewhat obvious.
"You generally don't do anything that will get you killed in archaeology," he said simply, adding that archaeology can, however, involve techniques and equipment that require great attention and training.
Archaeology is clearly a passion for Farr, more than a job. In his words, it's "more like a hobby that I usually get paid for."
Day-to-day, Farr is usually doing one of two things: either surveying property in advance of development or home construction, to ensure that the sites contain nothing of significant cultural or historic importance, or diving in the Aucilla River, excavating and pursuing his favorite archaeological question: when and how people arrived to the New World.
"Back in the late '90s they discovered under several layers of sediment in the Aucilla a mastodon tusk with what appeared to be a few cut marks butchered out of the animal and some stone tools associated with it," Farr recalled. "The trouble is they dated it about fourteen-and-a-half thousand years … According to what used to be the paradigm, there weren't people in the New World fourteen-and-a-half thousand years ago." Since then, more sites have revealed similar findings, dating back to the same period — corroborating the idea that people might have arrived earlier than previously thought.
The most important thing archaeology has done, it seems, is give Farr a new direction. While he notices many retired military members seem to have difficulty moving on and forging a new path, his passion for his new field has made coming home easier — and allowed him to adjust back into civilian life with purpose.
"I didn't realize how much difference there was between the mindset of people in at least our part of the military and the civilian world," he noted, admitting also that there are certain aspects of the military he will probably never part with — particularly when it comes to telling time and being punctual.
"I still think of a 24-hour clock. And you're not really on your way until you're 'wheels up.'" // Laura Bradley
From PR and Marketing Pro to Chicken Salad Maven
A seasoned professional in public relations, marketing and government relations, Carolyn Gosselin had been looking to do something new for a while — and when she saw the way focus groups reacted to the food her new consulting client, Chicken Salad Chick, was serving, an idea began to form.
After spending 30 years in the industry, primarily with two companies, Suntrust Banks and CNL Financial Group, Gosselin began consulting. Her first client, the National Restaurant Association, introduced her to the world of restaurants, and after that project a friend and coworker from CNL Financial Group asked her to help in a franchise endeavor.
"He had purchased the rights to franchise Chicken Salad Chick, and he wanted to know if I could come help him put together the PR and marketing and branding for this new company," Gosselin explained. Every week, she would drive to Auburn to work with them, bringing a couple pounds of chicken salad back home to Orlando after each trip. "Soon, I'm hauling 200 pounds of chicken salad back every time I go … it was just so funny to see people's reaction to the food," Gosselin recalled.
It was at that point that everything fell into place in Gosselin's mind. She began drawing up a business plan, working on financing and deciding on a location. It needed to be within four hours of Auburn, per the franchisor's request. Her husband had gone to school in Tallahassee, her son was currently in school in Tallahassee and she was from Monticello. The decision was clear. In February 2013, the Gosselins opened the first Chicken Salad Chick in Florida — and a second Destin location at the end of July.
"I think that God had his hand in all that," said Gosselin. "I was ready to do something different; that's why I was consulting. And when I saw the quality of the food, when I saw people's reaction to the product … when I was able to have a hand in the marketing and public relations and build the website and help finish the brand, it just seemed like the right thing for us to do."
Gosselin's background in public relations and marketing has, in large part, shaped and aided the way she got the restaurant started — affording the restaurant great name recognition around town in just a few short months. Marketing, often the weak spot of new restaurant enterprises, is always under careful and experienced consideration.
"I think it helped tremendously before we opened," noted Gosselin. "We had started our marketing plan when we started construction. We had put together a contact list and kept people in Tallahassee abreast of the construction, abreast of our training, when we hired our first employee, all those kinds of things. And that was really fun. I also worked very closely with the franchisor on the press releases."
Gosselin did, however, admit that marketing one's own business is a very different experience — a more difficult one.
"It is harder. We've laughed about that because when I was spending someone else's money, it's easy. But when you spend your own money … ," she laughed. But at the same time, Gosselin knows the importance of good marketing, enabling her to make the tough budgeting and investment decisions many are afraid to make when it comes to communications.
The most fun part, Gosselin says, is watching all of her work come together. Her branding and marketing decisions from consulting have now come to life in her own location — a very surreal experience.
"What was so fun was the day that they came to install what's called the décor package; I think that was my most fun day ever … It was just really exciting to see it come to fruition … and for something that we had invested so much in," she pointed out. "The other big takeaway is what a big privilege it is to employ people," she said, highlighting what a thrill it is "to give people a good place to work."
For others looking to make a change and start their own enterprises, Gosselin emphasized the importance of forethought, guided by a wealth of second (and third, fourth …) opinions.
"Write a very detailed business plan," she stressed. "Spend a lot of time on it. I spent months on our business plan. And don't rely on your own counsel." // Laura Bradley
'Responsibilities' Done, They're Taking Center Stage
'Second act" is not the first phrase that Elise Judelle and Peggy Brady use to describe their new lives as fulltime theater impresarios.
"This is the first act … what we didn't do because we had responsibilities," said Judelle, a "recovering lawyer" who recently left her highly successful bond practice at the Bryant Miller Olive law firm. Along with Brady, who spent her "responsible" years as executive director of the Council on Culture and Arts, Judelle is the heart and backbone of Laughing Stock, the political comedy troupe best known for its New Year's Eve year-in-review shows at what is now Theatre Tallahassee. Like a local Brigadoon, Laughing Stock has come to life on and off for two decades.
But mostly, Judelle and Brady busied themselves with paying bills, bringing up children — five between them — and in Brady's case, the occasional bout of brain surgery to deal with problems that have been, mercifully, benign.
With the kids launched in their own careers, Judelle and Brady are rebooting Laughing Stock from a part-time labor of love to a Broadway-quality production company with regional touring ambitions.
The partners brought their childhood passion for the performing arts into the friendship they forged long ago when Judelle's children attended Brady's drama camp. Frustrated at the dearth of plays written specifically for child actors and audiences, the duo co-authored their own. They quickly realized that they enjoyed each other's company and raised each other's writing game.
Judelle and Brady are shooting for three touring companies fanning out over a 200-mile radius to perform shows they will personally workshop in Tallahassee. Projects include revivals of their previously produced children's plays, political comedy, specially commissioned work and adult contemporary productions like "Thank God I'm Old" (TGIO), which had its warmly received world premiere in July at Opperman Music Hall.
Laughing Stock's sound guy is Judelle's husband, Jesse. His show business roots go back to age 13, when he got his ham radio license and became fluent in International Morse Code. As a teenager he hooked up with hams all over the world on the radio and transmitter he built "in the dark ages before computers, when ham radio was the gateway drug for nerds."
So it was an easy transition to Laughing Stock's high-tech sound gear, and he has a standing invitation to serve as head roadie.
For now, Jesse Judelle is keeping his day job practicing internal medicine at Southern Medical Group. But if the fan mail that followed TGIO — a musical "Glee" for geezers — is any indication, the leading ladies of Laughing Stock have inspired a lot of friends and fans to follow their own dreams. "I've been putting things off," the typical letter goes, "but I'm going to do it now, because of that show."
"We think this is our great gift to humanity," said Judelle, trying to keep a straight face. Brady bursts out laughing and so does Judelle. You can almost see their Vulcan mind meld, and you get the feeling that this scene is going to turn up one day in TGIO: The Sequel. //Florence Snyder
Hey, A Video!
Behind the scenes — Elise Judelle and Peggy Brady
We can describe this funny pair of theater impresarios — or see them in action for yourself.