junOceans: Our Blue Planet 3D Now Playing at Challenger Learning CenterMonth Long Event (june) Challenger Learning Center, 200 South Duval StreetEvent Type :Kids,Movies
Event Details

Due to the ongoing developments concerning COVID-19 and orders from our state government, please check with the event organization directly for updates on this event.

Now playing at Challenger Learning Center IMAX Theater, Oceans: Our Blue Planet 3D dives into some of the most undiscovered parts of the ocean.

The 42-minute documentary encompasses a global adventure into tropical coral reefs, the not-so-lonely deep sea and the science behind how arctic rivers oxygenize our planet.

The IMAX experience guides the audience through international coastal shallows and depths of the seafloor, featuring the sights and sounds unique to the environment.

Highlighting various parts of the sea, the film aims to inspire further exploration and preservation efforts of the specialized ecosystem.

Oceans: Our Blue Planet 3D excites family and friends of all ages to reimagine the way we see the ocean and its inhabitants at an affordable price.

Offering tickets between $6-8, purchases support the Challenger Learning Center's community outreach and educational programming.
Time

Month Long Event (june)
Location

Challenger Learning Center

200 South Duval Street
Organizer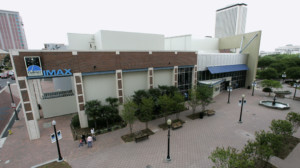 Challenger Learning CenterBox office | 850-645-7796 | information@challengertlh.com