2012 Best of Tallahassee
It's time for you to be the judge.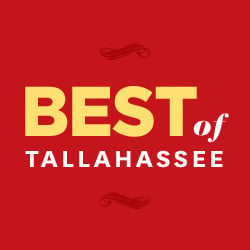 Knowledge is power — and knowing where the absolute best places to eat, shop, get a service and be entertained in Tallahassee is vital information. We provided the 2012 "Best of Tallahassee" ballot, and you have submitted your favorite places in more than 100 categories. Maybe you know the best place to satisfy that Mexican food craving and you think it deserves a little more lovin'. Or maybe your friend owns an amazing tree service and you want to spread the word — this is your opportunity to let Tallahassee know. Be sure to check out the September/October issue of Tallahassee Magazine to see if your choices made the cut.
In the mean time, have a look at all the places in Tallahassee that keep us coming back.